Dec 26, 2018
Spotlight on Women Filmmakers
The Miami Jewish Film Festival (MJFF) is proud to announce it is launching a special Spotlight on Women Filmmakers program as part of its 22nd annual edition, occurring January 10-24, 2019. This sidebar highlights exciting new works by some of today's most talented, established, as well as up-and-coming female directors from around the world. MJFF has always prided itself on championing the work of women, because it is the Festival's belief that inclusion brings the richest stories to the forefront.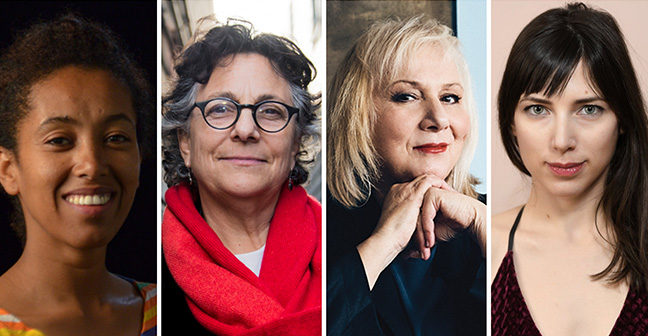 A record 25 female directors are premiering their films from 12 countries at the Festival. Beyond this, more than half of all the Festival films have women serving in a key role as writer, director, or producer. It is part of a Festival milestone of which nearly 32 percent of all movies this year are directed by women.
Among them is Mimi Leder's On the Basis of Sex, in which Oscar-nominee Felicity Jones stars in the critically acclaimed biopic about Supreme Court Justice Ruth Bader Ginsburg; the US Premiere of Aäläm-Wärqe David's directorial debut Fig Tree, based on her own memories growing up in war-torn Ethiopia; and Ruth Beckermann's chilling and timely documentary The Waldheim Waltz, which is Austria's official entry for the Academy Award for Best Foreign Language Film.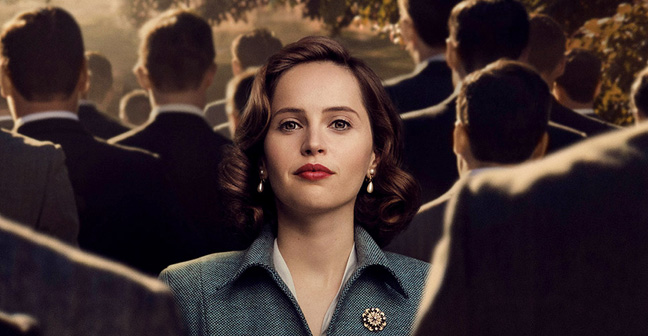 Other notable films in the Spotlight on Women Filmmakers program include Amanda Sther's dramedy Holy Lands starring James Caan, Rosanna Arquette, and Jonathan Rhys Myers; Tsivia Barkai's Israeli tale Red Cow about a forbidden first love; Elizabeth Rynecki's documentary Chasing Portraits about art stolen during World War II; Israel's first #MeToo inspired film Working Woman; Tamar Tal's captivating film Touching the Sky about young women training in the IDF's prestigious pilot course; the US Premiere of Michelle Paymar's fascinating documentary From Cairo to the Cloud about the Cairo Geniza; and Galia Barkol's quietly stirring drama Mia in which she also stars.
Several filmmakers will be attending the Festival to celebrate this spotlight presentation, including Roberta Grossman for her audience award-winning film Who Will Write Our History, which was produced by Nancy Spielberg and features Academy Award-winner Adrien Brody and Joan Allen; Rachel Kastner for the world premiere of her poignant documentary The Barn, Tammy Federman for the international premiere of her lyrical documentary Cellfish; Celia Lowenstein for her visually stunning film Sacred Spaces; and Éva Gárdos for her stylish thriller Budapest Noir.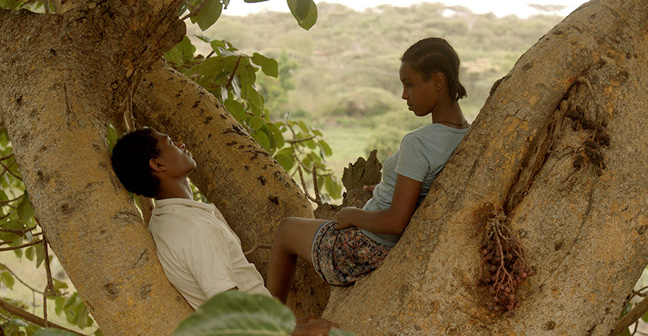 Special enhanced experiences will accompany a number of films in this sidebar, from an outdoor screening of Nina Paley's animated musical comedy Seder-Masochism at the new Faena Bazaar in Miami Beach to a live jazz performance at the premiere of Sophie Huber's Blue Note Records: Beyond the Notes.
MORE INFORMATION:
Tickets for the Festival are now on sale to the public and sales continue throughout the Festival. Patrons are encouraged to purchase tickets online. In addition to $14 single tickets, MJFF offers Festival badges for $295. 

Follow the Miami Jewish Film Festival on Facebook (/miamijewishfilmfestival) or Twitter (@MiamiJFF) for updates and the latest information about the Festival and attending filmmakers. Join the conversation using the hashtag #mjff on social media.