Date
Location
Tickets
7:00 PM - THU 1/17
MIAMI BEACH CINEMATHEQUE
Rush Line
World Premiere
The Barn
Directed by Phil Berger
USA | 70 minutes | 2019
Executive produced by Nancy Spielberg (executive producer of MJFF 2019 film Who Will Write Our History) and produced by Matthew Hiltzik, Phil Berger, and Rachel Kastner, The Barn reveals one man's story of survival in the face of unspeakable evil, one family's unflinching bond in their quest for the truth, and one generation's determination to preserve the legacies of the last survivors. Somewhere in a remote town in Ukraine lies a secret hidden beneath the ground, buried under a barn, where a Polish farmer hid eighteen Jews for a harrowing year and a half. 81-year-old Karl Shapiro, the last survivor, armed with only a few clues, embarks on an emotional journey with his granddaughter, Rachel Kastner, to find the one place he swore he would never return — to unearth the terrifying secrets he wanted to be buried forever. It is a mystery two generations removed, but one that remains crucial to a family's existence. Karl had always shielded his family — never wanting to burden his children and grandchildren with the details of what he witnessed over 70 years ago.
Producer Rachel Kastner will be in attendance to introduce the film and participate in an extended conversation with the audience afterward.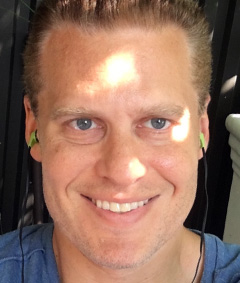 Phil Berger is the CEO of Kingfish Productions where he creates, directs, produces, and serves as unscripted showrunner on a variety of projects for both network and corporate clients. The Barn is Phil's documentary feature film debut.
Director
Phil Berger
Countries of Production
USA
Year of Presentation
2019
Language(s)
Premiere Status
World Premiere
Runtime
70 minutes
| | |
| --- | --- |
| Principal Cast | Rachel Kastner, Karl Schapiro, Paulina Plostkaj |