Date
Location
Tickets
7:30 PM - TUE 1/22
MIAMI BEACH JCC
Buy
2:00 PM - WED 1/23
CORAL GABLES ART CINEMA
Buy
World Premiere
Sacred Spaces
Directed by Celia Lowenstein
France | 90 minutes | 2019
Prepare yourself for an unparalleled visual experience featuring some of the most important sacred Jewish spaces in the world. Spiritual, meditative, and calming, Sacred Spaces is a wondrous, informative, and inquisitive documentary that tells the story of the remarkable 3,000-year history of the Jewish Diaspora through their places of worship. This visually spectacular travelogue transports us to sacred sites and awe-inspiring architectural wonders, from Jerusalem to Tunisia, Cordoba, Toledo, Amsterdam, Venice, Budapest, and America. Beautiful in the extreme, Sacred Spaces is a thoughtful and profoundly gorgeous film in which the works of humanity are celebrated and rediscovered.
Director Celia Lowenstein will be in attendance to introduce the film and participate in an extended conversation with the audience afterward.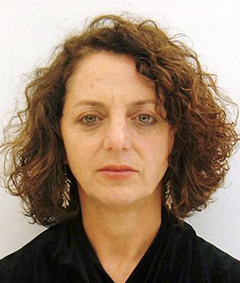 Celia Lowenstein is a director, writer, and producer of over 50 films whose subjects range from science, religion, art, philosophy, and music. She has been commissioned by the BBC, CBS, NBC, PBS, Discovery, NOVA, National Geographic, and Animal Planet.
Director
Celia Lowenstein
Countries of Production
France
Year of Presentation
2019
Language(s)
Premiere Status
World Premiere
Runtime
90 minutes
| | |
| --- | --- |
| Principal Cast | Rachel Elior, Orit Peleg-Barkat, Ruth Davis, Mirjam Knotter, Rudolf Klein |