Date
Location
Tickets
7:30 PM - MON 1/21
TEMPLE BETH AM
Buy
8:30 PM - TUE 1/22
MIAMI THEATER CENTER
Buy
Florida Premiere
Who Will Write Our History
Directed by Roberta Grossman
USA | 95 minutes | 2018
Yiddish, English, Polish, with English subtitles
In this powerful documentary from acclaimed director Roberta Grossman (MJFF 2013 film Hava Nagila: The Movie) and executive producer Nancy Spielberg (MJFF 2016 Audience Award-winning film Above and Beyond), a group of Jewish intellectuals led by historian and activist Emanuel Ringelblum (voiced by Academy Award-winner Adrien Brody) realize that if they should die in the Holocaust, only the Nazi side of the story would remain. Determined not to let the truth of their struggle die with them, Ringelblum and journalist Rachel Auerbach (voiced by three-time Academy Award-nominee Joan Allen) write tirelessly of the days and nights spent in the Warsaw Ghetto while risking their lives to document the accounts of others in an underground resistance movement known as Oyneg Shabes. Brilliantly mixing the writings of the Oyneg Shabes archive with new interviews, rarely seen footage, and stunning dramatizations to transport us inside the Ghetto and the lives of these courageous resistance fighters, their story is told for the first time in this audience award-winning film. They vowed to defeat Nazi lies and propaganda — not with guns or fists — but with the ultimate weapon — the truth — and risked everything so that their archive would survive the war, even if they did not. Honoring these stewards of history who ensured that Jewish voices were not silenced during the Holocaust, Who Will Write Our History is an essential installment in the canon of Holocaust documentary and a testament to the power in preserving the truth, no matter the cost.
Director Roberta Grossman will be in attendance to introduce the film and participate in an extended conversation with the audience afterward.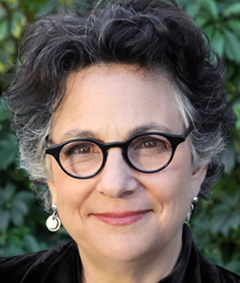 Roberta Grossman is an award-winning filmmaker who has written and produced more than forty hours of documentary film and television. Her films have been shortlisted for the Oscars, nominated for the Primetime Emmy's, and have won audience awards at 13 film festivals, including the Miami Jewish Film Festival.
Director
Roberta Grossman
Countries of Production
USA
Year of Presentation
2018
Language(s)
Yiddish, English, Polish, with English subtitles
Premiere Status
Florida Premiere
Runtime
95 minutes
| | |
| --- | --- |
| Principal Cast | Adrien Brody, Joan Allen, Jowita Budnik, Piotr Glowacki |
| Sponsor(s) | Irma & Norman Braman |