Jan 24, 2020
2020 MJFF Award Winners Announced
The Miami Jewish Film Festival is pleased to announce the 2020 Jury Prize winners in four categories: the Grand Jury Prize presented by Crescent Heights, the Next Wave Prize presented by Diane & Alan Lieberman, the Best Short presented by Film Movement, and the Critics Prize selected by members of the Florida Film Critics Circle.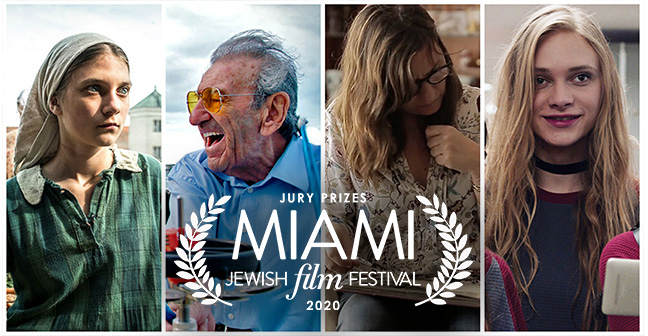 Each winner was determined by a committee of jurors, drawn from a wide range of perspectives, including film industry veterans to community leaders and film students. We extend our deepest appreciation to this esteemed jury panel for their informed viewpoints and thoughtful deliberation.
See below for a complete list of 2020 Miami Jewish Film Festival Jury Prize winners and jury statements. We congratulate all the filmmakers on their well-deserved honors and success!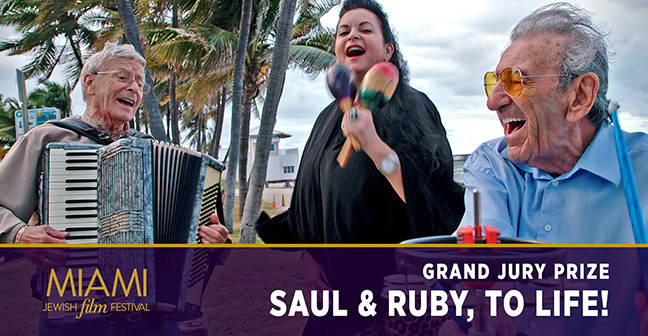 Grand Jury Prize: Saul & Ruby, To Life!
Tod Lending, Director • USA

"This year's Grand Jury Prize winner also happens to have been made in South Florida, is about South Florida residents, made its world premiere at the festival and was picked up for national distribution by Samuel Goldwyn Films directly from its festival presentation. The movie is a hugely inspirational work that also records important history in a fresh and moving manner. We are honored to present the first Miami Jewish Film Festival Grand Jury Prize Competition award to Saul & Ruby, To Life!"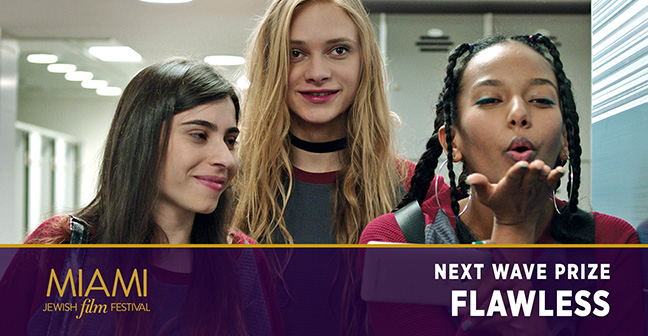 Next Wave Prize: Flawless
Tal Granit & Sharon Maymon, Directors • Israel

"The unanimous choice of the Next Wave Jury was Flawless, a moving coming of age story centered on a group of Israeli teenagers. The movie resonated with all five jurors due to its near-flawless integration of major social issues into the plot and captivating storytelling. The film was clear, structured and relatable to the viewer which made it a film that leaves the audience thinking. As a result of the content and the cinematic style in which it was presented, the Jury felt this film best exemplified the resonance of cinema's (and society's) future. For all of these reasons, Flawless was an easy (and exciting) pick for the 2020 Miami Jewish Film Festival Next Wave Inaugural Jury prize."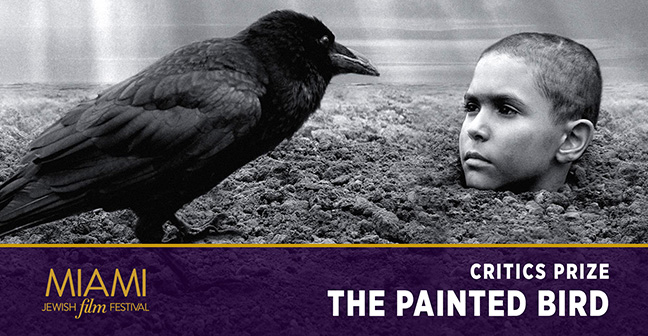 Critics Prize: The Painted Bird
Václav Marhoul, Director • Czech Republic-Slovakia-Ukraine

"After viewing and evaluating the six films eligible for the Critics Prize over the past few weeks, it came down to two stories about young people living, and surviving, in the shadow of World War II in Eastern Europe. What sets the winning entry apart from the competition is its stunning black and white imagery, its refusal to look away from the darkest aspects of human nature. With echoes of Michael Haneke and Pier Paolo Pasolini, this film takes us on a harrowing journey that, with its depiction of extreme violence and torture, is not a journey some viewers might be prepared to take. Although the moving Hungarian film Those Who Remained finished a close second, we have selected the Czech epic The Painted Bird from director Václav Marhoul as the winner of this year's Critics Prize."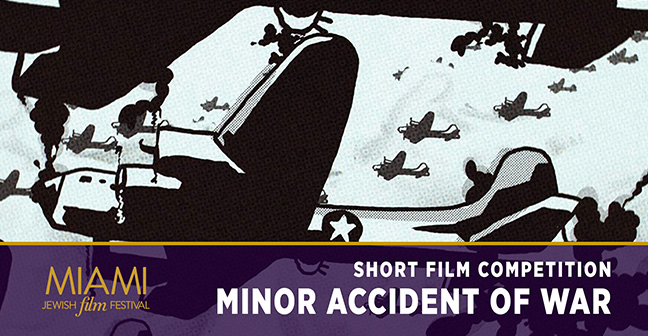 Short Film Prize: A Minor Accident
Piotr Kabat & Diane Weis, Directors • USA

"A powerful, inventive and important animated adaptation of a WWII veteran's poem about his wartime experiences. It presented a chilling and compelling story that went straight to the heart with an aesthetic that was beautifully constructed featuring fantastic animation and a poignant, first person narration."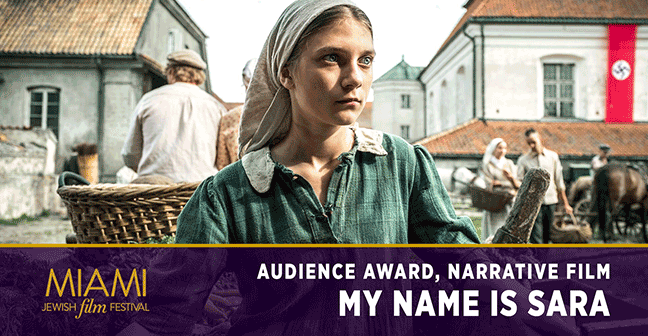 Audience Award, Best Narrative Film: My Name Is Sara
Audience Award, Best Documentary: The House on Wannsee Street

This year's Audience Award for Best Narrative Film went to Steve Oritt's My Name Is Sara, receiving one of the highest balloted scores in the Festival's history. The Audience Award for Best Documentary Film went to Poli Martinez Kaplun's The House on Wannsee Street, which was presented as part of the Festival's Spotlight on Ibero-American Cinema.