Jan 12, 2022
MJFF Launches Accessibility+Inclusion Program
The Miami Jewish Film Festival, the largest festival of its kind in the world, is launching a program dedicated to Accessibility+Inclusion cinema that will showcase films that highlight the diversity and commonality of the human experience, bringing awareness and appreciation for the lives, stories, and artistic expressions of people with disabilities.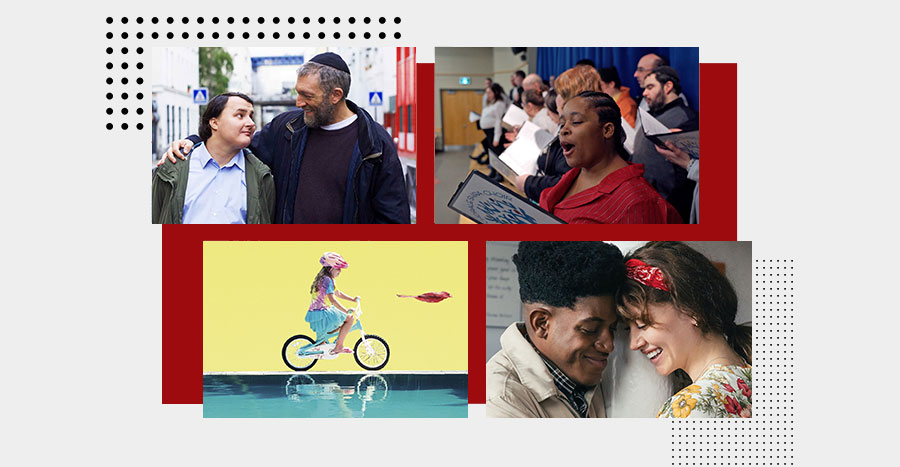 Among the eleven films premiering in this unique program, highlights include the US premiere of the music-themed documentary Just As I Am, a powerful story that follows the lives of several members of the Shira Choir, comprised of an exceptional group of singers with special needs and the choirmaster that unites them.
Other notable films in the program include the world premiere of No Filters about the journey of a teen on the autism spectrum who aims to become the first special needs model in Israel and the international premiere of the inspiring film A Reason to Live, which offers a unique point of view of a disabled war veteran trapped inside his paralyzed and intubated body. Also featured in the program is the award-winning French drama The Specials, directed by Olivier Nakache & Eric Toledano (The Intouchables) and starring Vincent Cassel about an Orthodox Jew who runs a home and a day program for the most severely autistic children and young people in Paris.
Two "Made-in-Florida" films are also featured in the program, including the experimental documentary Sylvie of the Sunshine State that offers a startlingly honest glimpse into modern motherhood that was entirely made during the COVID-19 lockdown, as well as Donyoni, a short film about the acclaimed local artist. This touching documentary centers on a Bolivian Jewish family living in Miami who recount the sacrifices and contradictions inherent in raising a son with tuberous sclerosis, a rare condition from which only his raw, uncanny works of art can provide solace.
With the exception of Donyoni's in-person/outdoor premiere at the Miami Beach JCC, which will feature the attendance of director Gisela Savdie and the film subject Jonathan Aizenstat, all the films featured in the Accessibility+Inclusion program will be available to stream for free on MJFF's virtual program from January 14-26, 2022. To learn more about the 2022 Miami Jewish Film Festival, which will present more than 145 film premieres from 25 countries, visit miamijewishfilmfestival.org
You can find the complete Accessibility+Inclusion film program below:
MORE INFORMATION:
Full details on the Festival program can be found at miamijewishfilmfestival.org/films/2022. All Festival films will be available to stream for free starting Friday, January 14 until Wednesday, January 26. More information is available at miamijewishfilmfestival.org or by calling 305-573-7304.

Follow the Miami Jewish Film Festival on Facebook (/miamijewishfilmfestival) or Twitter (@MiamiJFF) for updates with the latest information about the Festival and attending filmmakers.

The Miami Jewish Film Festival is a program of the Center for the Advancement of Jewish Education (CAJE), a subsidiary of the Greater Miami Jewish Federation.