Streaming January 14-26, 2022
Digital Screening Room
France | 115 minutes | 2020
The Specials
Florida Premiere
Chosen as the closing night film at the Cannes Film Festival,
The Specials
is an awe-inspiring, heartfelt French drama based on the true story of Bruno (leading French actor Vincent Cassel,
Black Swan
), an Orthodox Jew who runs a home and a day program for the most severely autistic children and young people in Paris, with his colleague Malik (Reda Kateb from MJFF 2018 film
Django
), a Muslim who trains young people from poor neighborhoods to work as caregivers. Acclaimed filmmakers Olivier Nakache & Eric Toledano first received international renown for their film
The Intouchables
, one of the most popular French films in history, and subsequently spent two years working with and getting to know young people with autism in a dance and theater workshop. The resulting film, which was screened for French President Emmanuel Macron and his wife, is so authentic and so moving, it proves that every moment the directors invested in the workshop was worthwhile. Opening a door into the world of teenagers and young adults on the autism spectrum, this is the rare film that comes both from the heart and reality. Nominated for seven César Awards and Winner of the Donostia Audience Award at the San Sebastián Film Festival.
Sponsors
Drs. Ellen Greenebaum & Simeon Schwartz
Awards
Nominated for 7 César Awards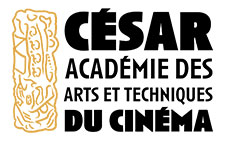 Director's Bio
Directed by Olivier Nakache, Eric Toledano
Olivier Nakache & Eric Toledano are French filmmakers, best known for directing the film The Intouchables (2011), which became one of the greatest box office successes in French film history and for which they were nominated for several awards, including three Cesar Awards.
Cast and Credits
Director
Olivier Nakache, Eric Toledano
Screenwriter
Olivier Nakache, Eric Toledano
Cinematographer
Antoine Sanier
Editor
Dorian Rigal-Ansous
Cast
Vincent Cassel, Reda Kateb, Hélène Vincent
Film Info
Year
2020
Country
France
Run-time
115 minutes
Language
French with English subtitles
Print Source
Gaumont