Jan 27, 2023
Announcing the 2023 Award Winners
After fifteen days and 106 film premieres, the 2023 Miami Jewish Film Festival is excited to announce five major prizes for feature filmmaking and short films. Honorees, named in total below, represent new achievements in global independent storytelling. Bold, intimate, and humanizing stories prevailed across categories, with the Audience Awards for Best Narrative Film going to Erez Tadmor's Matchmaking and Best Documentary Film going to Roberta Grossman's Reckonings; the Critics Jury Prize awarded to Ofir Raul Graizer America; and the Next Wave Jury Prize awarded to Mordechai Vardi's Barren.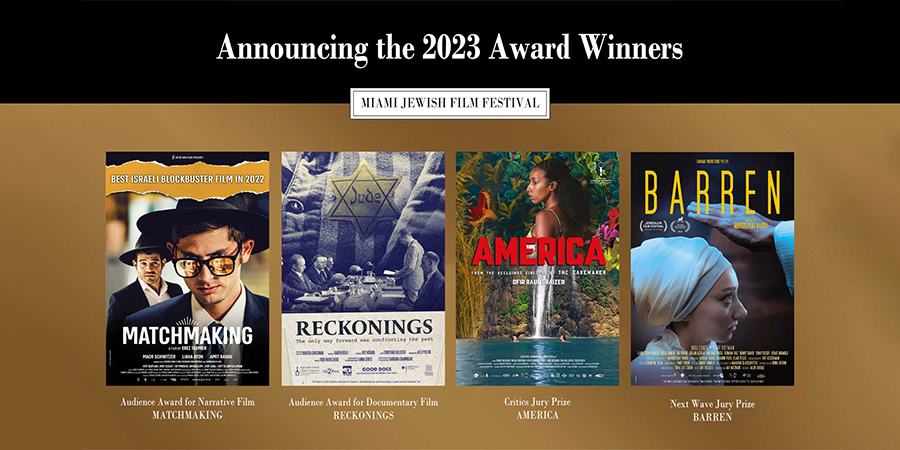 The awards announcement marks a key point of the 2023 Festival, where 88 feature-length and 17 short films — selected from more than 2,500 submissions — were showcased in-theater across Greater Miami and online via the Festival's custom-built online platform that was accessed across the United States.
See below for a complete list of 2023 Miami Jewish Film Festival Jury Prize winners and jury statements, as well as the audience awards. We congratulate all the filmmakers on their well-deserved honors and success!
JURY PRIZES
This year's Critics Prize jurors were members of either the Florida Film Critics Circle or South Florida journalists, and Next Wave jurors were composed of 21-35-year-olds who were either college students or young professionals. We extend our deepest appreciation to this esteemed jury panel for their informed viewpoints and thoughtful deliberation.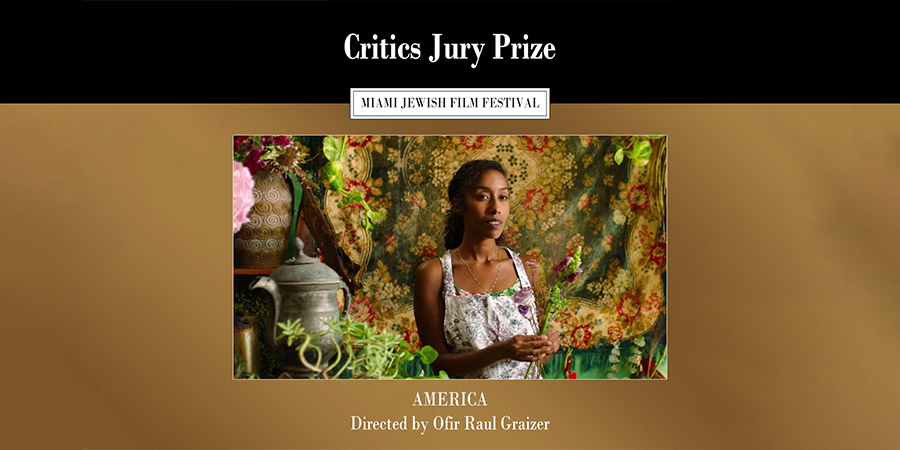 Critics Jury Prize: America
Ofir Raul Graizer, Director • Israel

"​Hope, despair and a torrent of love converge in a lush and sweeping Israeli drama that explores how we can never escape the demons of the past and how the connections we make help us weather the most violent of storms. Featuring beautiful widescreen vistas, memorable music and three arresting central performances, this richly layered tapestry underscores the fragility of life, as well as the unpredictable ways in which people can change us for the better. We are proud to award the 2023 Critics Prize to America, directed by Ofir Raul Graizer."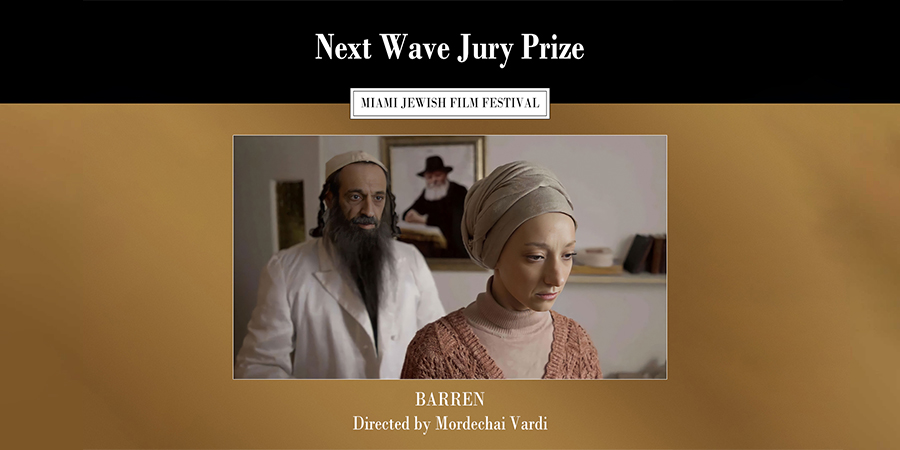 Next Wave Jury Prize: Barren
Mordechai Vardi, Director • Israel

"This year's Next Wave jury prize goes to a film that sheds light on a community often underrepresented in cinema. We felt it deserved the prize as director Mordechai Vardi was able to tell a complex and multifaceted story of an uncomfortable reality that so many have unfortunately dealt with. We are pleased to present this award to Barren."
AUDIENCE AWARDS
A longstanding tradition at MJFF, the Audience Award is celebrating its 26th year. Audiences watching films at home via digital screenings or in-person at live events voted online. All publicly screened feature and short films were eligible. Votes were generated, collected, and tabulated through electronic audience ballots.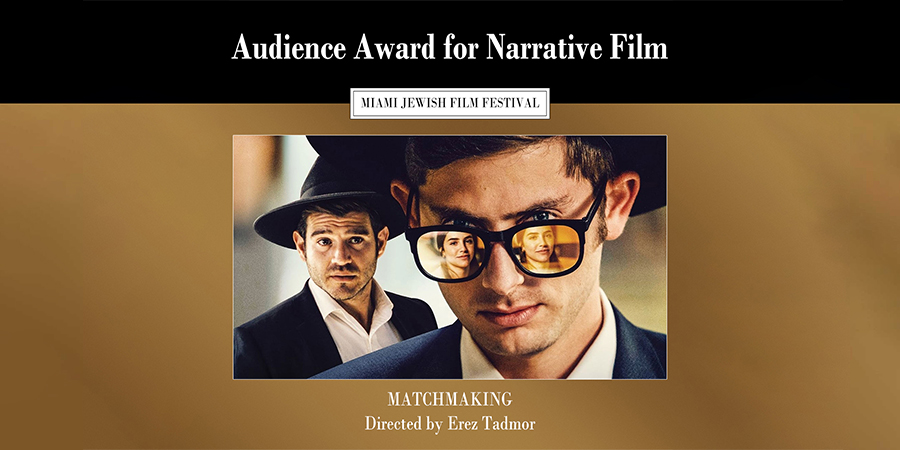 The Audience Award for Best Narrative Film was presented to: Erez Tadmor, for Matchmaking (Israel, 2022) — Endlessly witty, visually rapturous, and sweetly romantic, Matchmaking is a Romeo and Juliet-like saga (sans the tragedy!) of two young, eligible ultra-Orthodox singles looking for a match. Cast: Amit Rahav, Liana Ayoun, Roy Assaf, Maor Schwitzer.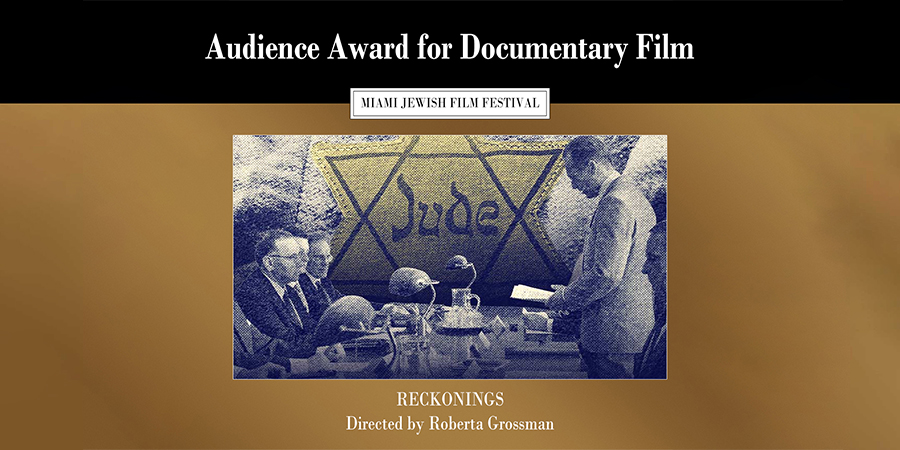 The Audience Award for Best Documentary Film was presented to: Roberta Grossman, for Reckonings (USA, 2022) — Revelatory and utterly fascinating, this untold story of the 1952 Luxembourg Agreements explores the complex negotiations that led to Holocaust reparations. Cast: Ben Ferencz, Bettina Adenauer-Bieberstein, Yaakov Sharett, Michael Berenbaum.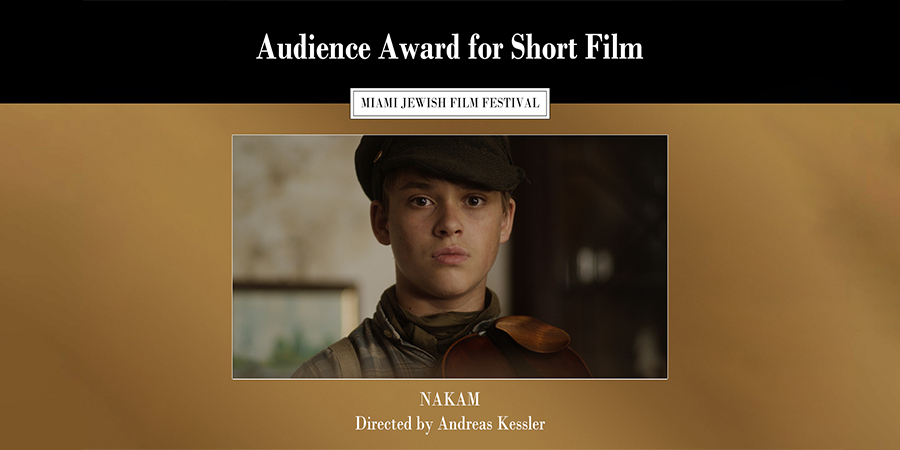 The Audience Award for Best Short Film was presented to: Andreas Kessler, for Nakam (Germany, 2022) — Twelve-year-old violin player Mitka is supposed to execute an attack on several SS officers in the name of a Ukrainian partisan movement, but this attempt will also put his only friend in mortal danger. Cast: Anton Krymskiy, Peter Miklusz, Yevgeni Sitokhin.