Jun 13, 2020
MJFF Virtual Screening Room
The Miami Jewish Film Festival, one of the largest Jewish festivals in the world and recently named one of the top 50 international film festivals, has announced the launch of its own on-demand platform MJFF Virtual Screening Room. The Virtual Screening Room includes a digital library of international Jewish interest and Israeli films available to rent that have all been selected and curated completely by the Festival. The online channel houses everything from hotly anticipated releases that were interrupted by the COVID-19 pandemic, acclaimed award-winners, rare gems, to indie darlings for rental. All the films in the Virtual Screening Room can be enjoyed with friends and loved ones via iOS, Android, Apple TV, Roku, and Chromecast.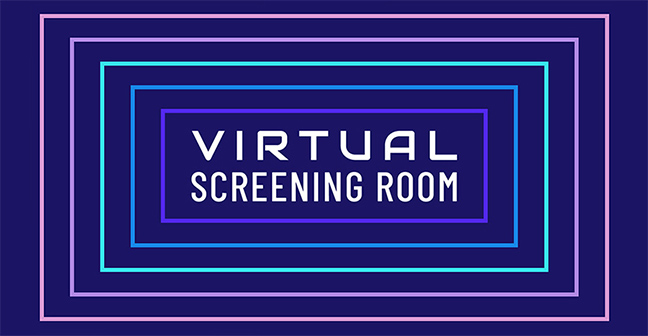 Miami Jewish Film Festival hopes to usher in new movies while also adhering to the programming staples that have established it as one of the top international festivals in the world. The goal is to champion innovative and exciting films and extend its services beyond the traditional movie theater during these challenging times. Even though moviegoers can't gather in theaters right now, MJFF Virtual Screening Room will still be curating new and beloved Jewish interest and Israeli films for its community of fellow movie lovers by bringing the arthouse to their house, and hosting conversations online as well.
Select films playing in the Virtual Screening Room will be complemented by a Speaker Series live discussion, allowing patrons to engage with directors, writers, special guests, and talent from the film.
The Virtual Screening Room is MJFF's response to these difficult times – the result of our desire to sustain the Festival's outstanding film programming and stay connected with our audience. Now more than ever, we are dedicated to supporting extraordinary films because the world needs stories that educate, inspire hope, and remind us of humanity's strength.
Support the Festival by renting films in our Virtual Screening Room digital library while they are available for a limited time. 50% of all sales go to support MJFF. Not sure how to stream the films on your TV, tablet, cellphone, or computer? You can find helpful tips on this Streaming Tips page or by contacting our Festival Office for technical support.
Virtual Screening Room Digital Library