Feb 7, 2023
MJFF Celebrates Triumphant Return to Cinema
The Miami Jewish Film Festival (MJFF) hosted a triumphant return to the big screen experience for its 26th edition this year. Part in-theater, outdoor, and virtual event, the 2023 Miami Jewish Film Festival drew viewers from across all 50 states, marking the event once again as the largest Jewish film festival in the world. The record is based on an estimate of over 35,000 total audience attendance and unique views.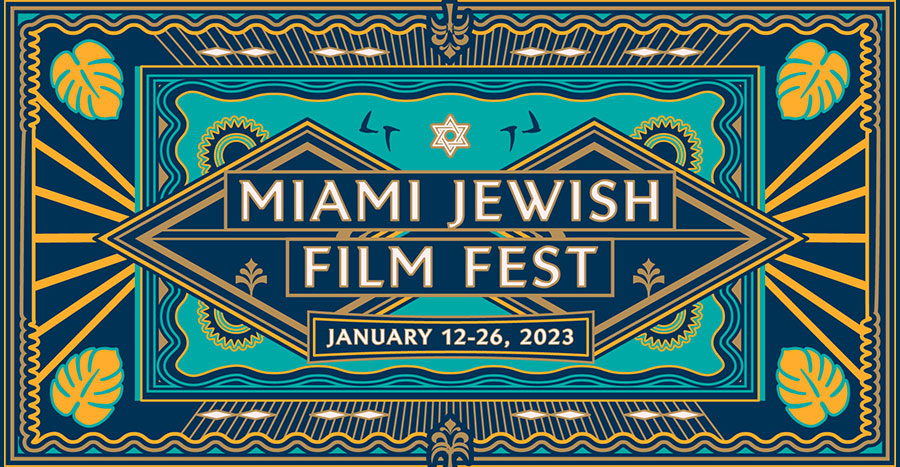 Kicking off with the premiere of the comedy Karaoke with Israeli superstar Sasson Gabay at The Miami Beach Bandshell open-air amphitheater to an unprecedented 720 attendees, the Miami Jewish Film Festival overall screened 106 films from 25 countries, the largest film program presented at a Jewish film festival this year. More than 60 virtual screenings were available nationwide to the general public, and audiences responded enthusiastically across all 50 states as well as Washington D.C., Puerto Rico, and the U.S. Virgin Islands.
Additionally, for the first time in three years, the Miami Jewish Film Festival expanded beyond its virtual screens by presenting more than 70 movie nights in seven host venues across Greater Miami and featuring filmmakers, special guests, live performances, and other surprises.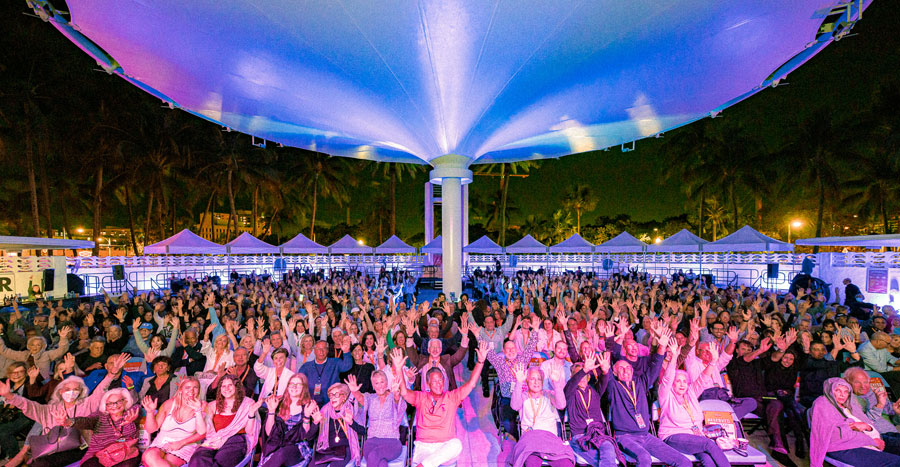 Among the 30 international guests that attended this year's festival were Nancy Spielberg for the premiere of her riveting Israeli documentary Closed Circuit, The Cakemaker director Ofir Raul Graizer returning to the festival for the premiere of his award-winning new drama America, and Israeli superstar Sasson Gabay, who attended the festival's opening night premiere with director Moshe Rosenthal as well as a special on the beach, under the stars presentation of The Band's Visit screening in his honor.
The Miami Jewish Film Festival also hosted more than 20 free virtual talks and live filmmaker Q&As available to audiences worldwide, which were viewed in more than 100 countries. Filmmakers, onscreen talent, and industry leaders connected with more than 3,000 attendees around the globe through MJFF's virtual conversations. All virtual conversations are now available to watch for free on Miami Jewish Film Festival's YouTube channel.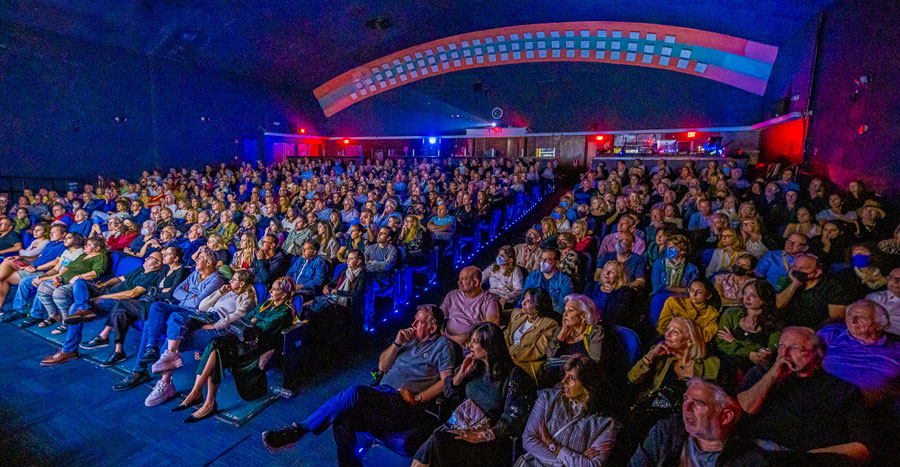 The festival saw a significant increase in attendance by historically marginalized communities and younger audiences largely as a result of several initiatives it either launched or expanded this year. These include its "Next Wave" program targeted to 21-35-year-old college students and young professionals which featured a 25th anniversary presentation of The Big Lebowski, "Focus on LGBTQ cinema" program presented in partnership with the LGBTQ Jewish organization Keshet, the "Building Bridges/Breaking Barriers" Black Jewish alliance program headlined by a special Martin Luther King, Jr. Day presentation of This Is National Wake with director Mirissa Neff as well as a live performance, and the "Accessibility+Inclusion" program that for the first time integrated Closed Captioning to all English language films presented as part of the festival's virtual program.
In total, the 2023 Film Festival program presented 9 world premieres, 12 international premieres, 12 North American premieres, 4 US premieres, 9 East Coast Premieres, 45 Southeast US premieres, and 8 Florida premieres, among others, as well as over 40 conversations with filmmakers, stars, and scholars from around the world.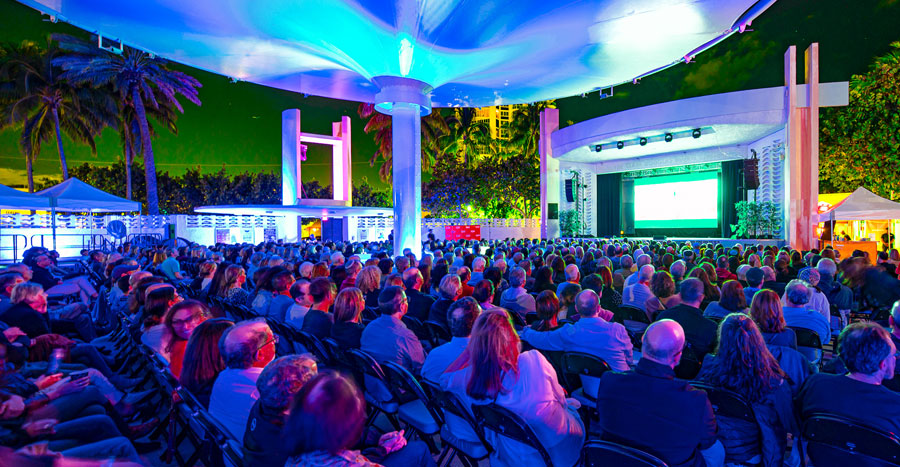 In total, the 2022 Film Festival program presented 11 world premieres, 22 international premieres, 18 North American premieres, 12 US premieres, 36 Southeast US premieres, and 30 Florida premieres, among others.
As was previously announced, this year's MJFF Jury and Audience prize winners included Ofir Raul Graizer's America winning the Critics Jury Prize, Mordechai Vardi's Barren winning the Next Wave Jury Prize, Erez Tadmor's Matchmaking winning the Audience Award for Best Narrative Film, Roberta Grossman's Reckonings winning the Audience Award for Best Documentary Film, and Andres Kessler's Nakam winning the Audience Award for Best Short Film.
To stay involved with MJFF's year-round program, you can subscribe to our email list; follow us on Facebook, Instagram, and Twitter; and consider becoming a Member of the nonprofit Miami Jewish Film Festival, which helps support independent storytelling across a wide range of creative disciplines.
The 27th Edition of the Miami Jewish Film Festival will take place on January 11-25, 2024.