Sep 24, 2018
Cinema Under the Stars at the SoundScape
The Miami Jewish Film Festival and the City of Miami Beach are proud to announce the return of the SoundScape Cinema Series with a spectacular season of free films screened under the stars at the New World Center. From October 3 through May 2019, the series brings classics, family favorites, and award-winning films every Wednesday night at 8pm to the soaring 7,000 square foot projection wall of the New World Center.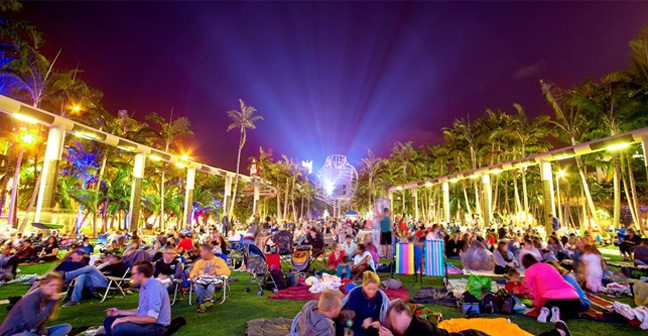 The Soundscape Cinema Series celebrates the magnificent diversity of world cinema and will present revelatory stories that explore new worlds, new perspectives, and new ways of being. Each of the films in this program offers an exposure to unfamiliar places and ways of life that will entertain, enlighten, excite, and celebrate film's ability to illuminate the world around us.
The series will kick off on Wednesday, October 3 with a newly restored presentation of The NeverEnding Story, the beloved family-friendly classic about a troubled boy who discovers an extraordinary storybook and the fantastical world within its pages.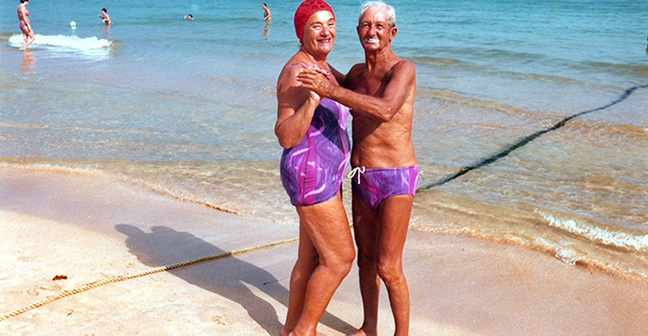 Several notable films featured in past Miami Jewish Film Festival editions will be presented as part of the series, including the acclaimed Israeli films The Band's Visit and Harmonia; the Oscar-winning film Ida which will be shown on Yom HaShoah; and the documentary The Last Resort about Miami Beach photographer Andi Sweet, winner of the Audience Award at last year's Miami Jewish Film Festival.
The series will also host screenings of Hollywood blockbusters such as Wonder Woman starring Gal Gadot and Steven Spielberg's Ready Player One; the beloved comedy Big starring Tom Hanks; James L. Brooks' Oscar-winner As Good As It Gets on Valentines Day; and William Friedkin's iconic epic Sorcerer starring the late Roy Scheider.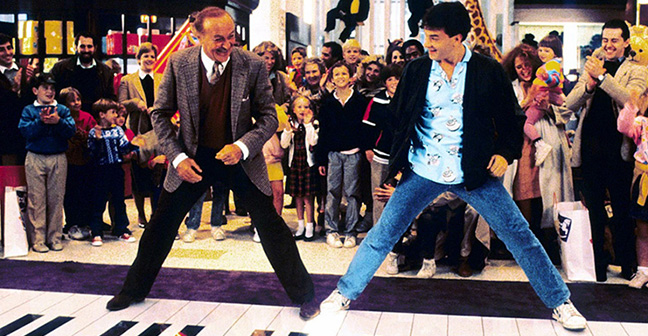 Guests are encouraged to bring a blanket, bring a picnic, and bring friends and family and join in discovering the everlasting magic of the movies under the stars.
The complete schedule for the 2018-2019 SoundScape Cinema Series:
October
Wednesday, October 3, 2018 - THE NEVERENDING STORY (Wolfgang Petersen, 1984) [35th Anniversary]
Wednesday, October 10, 2018 - ISLE OF DOGS (Wes Anderson, 2018)
Wednesday, October 17, 2018 - THE RED SHOES (Michael Powell, 1948) [70th Anniversary]
Wednesday, October 24, 2018 - A QUIET PLACE (John Krasinski, 2018)
Wednesday, October 31, 2018 - THE NIGHT OF THE LIVING DEAD (George A. Romero, 1968) [50th Anniversary]
November
Wednesday, November 7, 2018 - PINA (Wim Wenders, 2011)
Wednesday, November 14, 2018 - THE LITTLE MERMAID (Ron Clements & John Musker, 1989)
Wednesday, November 21, 2018 - PADDINGTON 2 (Paul King, 2018)
Wednesday, November 28, 2018 - BIG (Penny Marshall, 1988) [30th Anniversary]
December
Wednesday, December 12, 2018 - AN AMERICAN IN PARIS (Vincente Minnelli, 1951)
Wednesday, December 19, 2018 - EDWARD SCISSORHANDS (Tim Burton, 1990)
Wednesday, December 26, 2018 - BLACK PANTHER (Ryan Coogler, 2018)
January
Wednesday, January 2, 2019 - PATHER PANCHALI (Satyajit Ray, 1955)
Wednesday, January 9, 2019 - THE BAND'S VISIT (Eran Kolirin, 2007)
Wednesday, January 16, 2019 - 2001: A SPACE ODYSSEY (Stanley Kubrick, 1968)
Wednesday, January 23, 2019 - LITTLE SHOP OF HORRORS (Frank Oz, 1968)
Wednesday, January 30, 2019 - HARMONIA (Ori Sivan, 2016)
February
Wednesday, February 6, 2019 - HAIRSPRAY (John Waters, 1988)
Wednesday, February 13, 2019 - AS GOOD AS IT GETS (James L. Brooks, 1997)
Wednesday, February 20, 2019 - BABETTE'S FEAST (Gabriel Axel, 1987)
Wednesday, February 27, 2019 - FITZCARRALDO (Werner Herzog, 1982)
March
Wednesday, March 6, 2019 - WONDER WOMAN (Patty Jenkins, 2017)
Wednesday, March 13, 2019 - READY PLAYER ONE (Steven Spielberg, 2018)
Wednesday, March 20, 2019 - THE RED TURTLE (Michael Dudok de Wit, 2016)
Wednesday, March 27, 2019 - INDIANA JONES AND THE LAST CRUSADE (Steven Spielberg, 1989)
April
Wednesday, April 3, 2019 - MASTER AND COMMANDER: THE FAR SIDE OF THE WORLD (Peter Weir, 2003)
Wednesday, April 10, 2019 - BRIGHT STAR (Jane Campion, 2009)
Wednesday, April 17, 2019 - WON'T YOU BE MY NEIGHBOR (Morgan Neville, 2018)
Wednesday, April 24, 2019 - DAYS OF HEAVEN (Terrence Malick, 1978)
May
Wednesday, May 1, 2019 - IDA (Pawel Pawlikowski, 2013)
Wednesday, May 8, 2019 - REBEL WITHOUT A CAUSE (Nicholas Ray, 1955)
Wednesday, May 15, 2019 - SORCERER (William Friedkin, 1977)
Wednesday, May 22, 2019 - THE LAST RESORT (Dennis Scholl & Kareem Tabsch, 2018)
Wednesday, May 29, 2019 - ONCE UPON A TIME IN THE WEST (Sergio Leone, 1968)
All screenings are free, open to the public, and will take place on Wednesday's at 8pm starting October 3, 2018 through May 29, 2019 at Miami Beach's SoundScape located at 400 17th St, Miami Beach, FL 33139. Films will be presented rain or shine!