Oct 5, 2018
3rd Annual Screening The Holocaust Film Series
The Miami Jewish Film Festival is proud to announce its third annual Screening the Holocaust Film Series presented in partnership with The Sue and Leonard Miller Center for Contemporary Judaic Studies, the Holocaust Memorial Miami Beach, and the Holocaust Teacher Institute at the University of Miami. We are thrilled to continue our critically acclaimed series for a four-month long event presenting films with distinct voices and engrossing tales to recount.
This year's season will start on Monday, October 15 at 7pm at the Miami Beach Cinematheque with the Florida Premiere of the award-winning film Eva. Director Ted Green will be in attendance to provide an introduction and participate in a special panel discussion afterward featuring Dr. Michael Berenbaum, Dr. Miriam Klein Kassenoff, and Mr. David Lawrence Jr.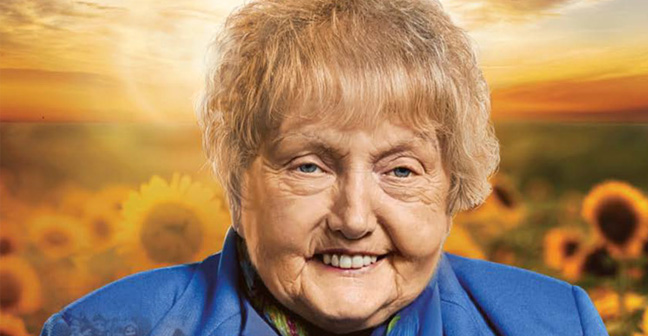 Eva shares the remarkable journey of Holocaust survivor Eva Mozes Kor: from the Josef Mengele experiments at Auschwitz, through years of anger and anguish, to starting the largest manhunt in history and, later, a global movement of peace and forgiveness. Fighting off time and failing health, this 4-foot-9 inch, 83-year-old woman from Terre Haute travels the world to promote what her extraordinary life has taught: peace, humanity and healing. Narrated by Hollywood icon Ed Asner, Eva includes on-camera appearances from CNN's Wolf Blitzer, NBA Hall of Famer Ray Allen, movie star Elliott Gould, and many others who reveal touching accounts of Eval's impact on their lives.
The Screening the Holocaust Film Series is a boldly themed cinematic event that will present a fascinating and diverse selection of film premieres exploring events, issues and personal recollections of one of recent history's most defining episodes which brought forth the darkest, yet also the most noble aspects of mankind.
All films will be presented at the Miami Beach Cinematheque. Seating is limited and will be available on a first come, first served basis. An RSVP is required to attend this event and can be completed online.
Event Location: Miami Beach Cinematheque, 1130 Washington Avenue, Miami Beach