Sep 22, 2017
Screening The Holocaust Film Series
The Miami Jewish Film Festival is proud to announce its second annual Screening the Holocaust Film Series presented in partnership with The Sue and Leonard Miller Center for Contemporary Judaic Studies, the Holocaust Memorial Miami Beach, and the Holocaust Teacher Institute at the University of Miami. Following its critically acclaimed inaugural season last year, the Screening the Holocaust Film Series returns for a four-month long event presenting films with distinct voices and engrossing tales to recount.
The series will start on Monday, October 2 at 7pm at the Miami Beach Cinematheque with the South Florida Premiere of the award-winning film Nana, which will feature director Serena Dykman in attendance to introduce her film and participate in an extended conversation with the audience afterward.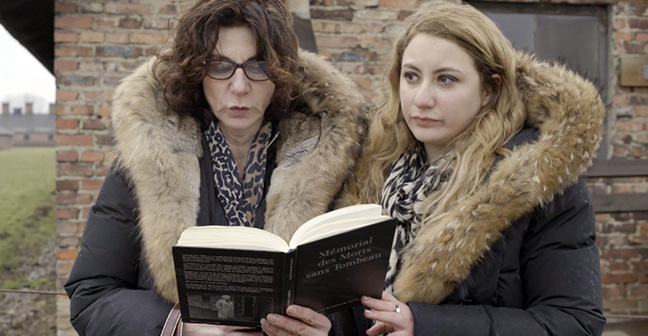 Nana is a trans-generational documentary on tolerance directed by Serena Dykman who documents her journey with her mother retracing her grandmother's Auschwitz survival story, and investigates how her lifelong fight against intolerance can continue to be taught to new generations, against the backdrop of current events.
The Screening the Holocaust Film Series is a boldly themed cinematic event that will present a fascinating and diverse selection of film premieres exploring events, issues and personal recollections of one of recent history's most defining episodes which brought forth the darkest, yet also the most noble aspects of mankind.
All films will be presented at the Miami Beach Cinematheque. Seating is limited and will be available on a first come, first served basis. An RSVP is required to attend this event and can be completed here.