Feb 2, 2022
MJFF Sets New Attendance Record
In the 25 years of the Miami Jewish Film Festival, it has never hosted an event quite like this year's edition. And that's thanks in large part to you, our adventurous audiences who joined our unique festival experience for fourteen days of independent storytelling in a reimagined format.

Despite so many immense challenges, we experienced a historic level of attendance for our milestone 25th Edition. Part virtual, part outdoor event, the 2022 Miami Jewish Film Festival boasted the largest-ever audience in the festival's two-decade history drawing viewers from across all 50 states, marking the event once again as the largest Jewish film festival in the world. The record is based on an estimate of over 60,000 total audience attendance and unique views, a 5,000 attendance increase over numbers from the 2021 hybrid festival.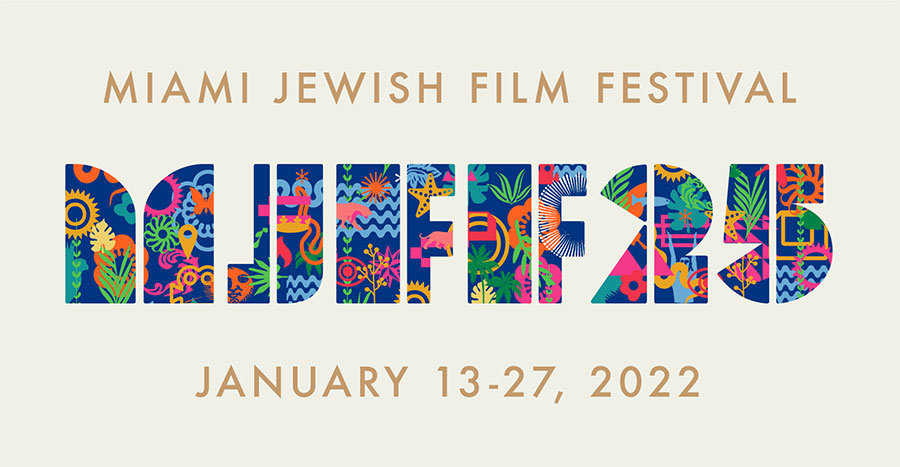 Kicking off with the premiere of the made-in-Miami comedy iMordecai at The North Beach Bandshell open-air amphitheater to an unprecedented 650 attendees, the Miami Jewish Film Festival overall screened 148 films from 25 countries, the largest film program ever presented at a Jewish film festival. A record number of screenings were available nationwide free to the general public, and audiences responded enthusiastically — nearly 36,000 views took place in the state of Florida and 19,000 views took place in the remaining 50 states as well as Washington D.C., Puerto Rico, and the U.S. Virgin Islands.
Additionally, the Miami Jewish Film Festival expanded beyond its virtual screens, presenting 17 movie nights at a series of pop-up roadshow events that were all hosted under the stars across Greater Miami and featuring special guests, live performances, and other surprises. Notable events included a special Martin Luther King, Jr. Day presentation of Live at Mister Kelly's in Miami Beach that was accompanied by a live jazz performance by the Ricky Williams Band with producer David Marienthal in attendance, as well as the premiere of the revelatory film Bernstein's Wall that included the appearance of director Douglas Tirola and a live performance by the Amernet String Quartet featuring music by Leonard Bernstein.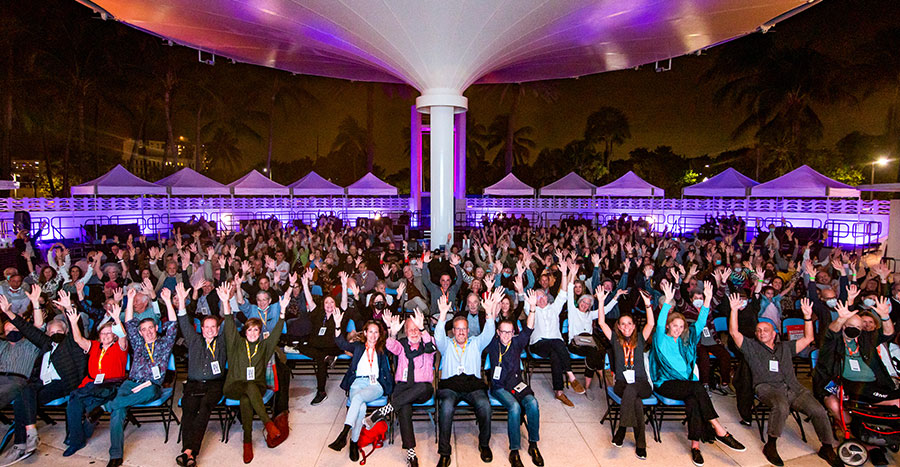 Other highlights included the launch of the festival's inaugural "Yiddish & Jewish Cinema Between Two Worlds" program that celebrated masterpieces of silent classic cinema. As part of its Knight Arts Challenge winning project, MJFF commissioned local artists to create original film scores that were performed live accompanying new restorations of Yiddish and Jewish silent films at the historic Betsy Hotel Atrium located on the legendary Ocean Drive strip.
The Miami Jewish Film Festival also hosted 54 free virtual talks and live filmmaker Q&As available to audiences worldwide, which were viewed in more than 100 countries. Filmmakers, onscreen talent, and industry leaders connected with more than 3,000 attendees around the globe through MJFF's virtual conversations. All virtual conversations are now available to watch for free on Miami Jewish Film Festival's YouTube channel.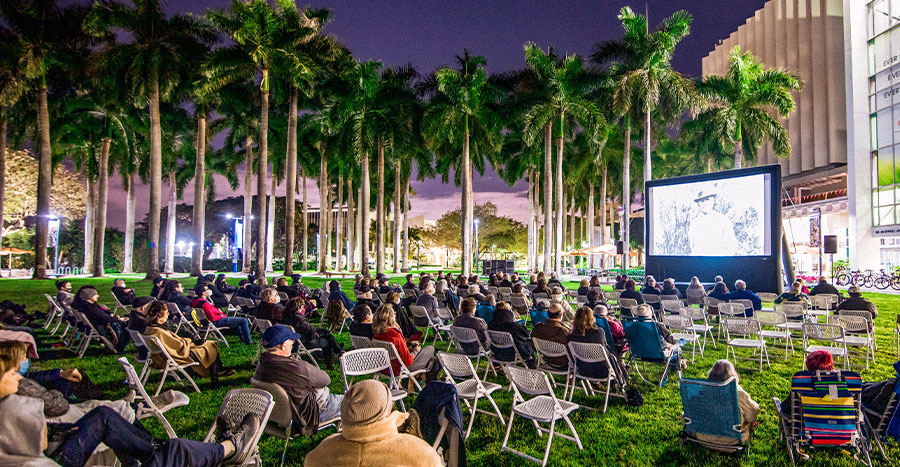 The festival saw a significant increase in attendance by historically marginalized communities and younger audiences largely as a result of several initiatives it either launched or expanded this year. These include its "Next Wave" program targeted to 21-35-year-old college students and young professionals, "Focus on LGBT cinema" program, and the "Accessibility+Inclusion" program that showcased films highlighting the diversity and commonality of the human experience, bringing awareness and appreciation for the lives, stories, and artistic expressions of people with disabilities. Presented in partnership with the City of Miami Beach's OnStage! cultural arts initiative, MJFF also presented free family movies nights at Miami Beach's public parks during the festival
In recognition of the Miami Jewish Film Festival's continued contributions to the City of Miami Beach over its 25 years, the City of Miami Beach Commissioner's and Mayor Dan Gelber named Thursday, January 20th "Miami Jewish Film Festival Day."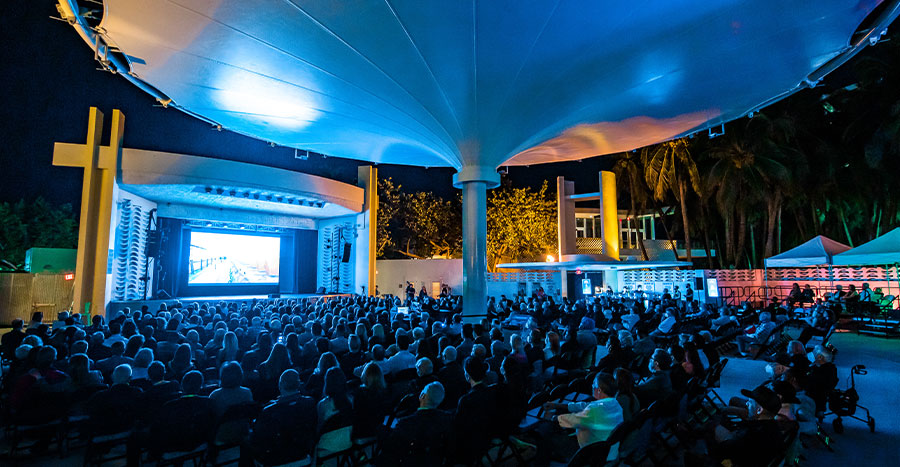 In total, the 2022 Film Festival program presented 11 world premieres, 22 international premieres, 18 North American premieres, 12 US premieres, 36 Southeast US premieres, and 30 Florida premieres, among others.
As was previously announced, this year's MJFF Jury and Audience prize winners included Adam Kalderon's The Swimmer winning the Critics Jury Prize, Hadas Ben Aroya's All Eyes Off Me winning the Next Wave Jury Prize, Marvin Samel's iMordecai winning the Audience Award for Best Narrative Film, Lisa Hurwitz's The Automat winning the Audience Award for Best Documentary Film, and the made-in-Miami film Boxed winning the Audience Award for Best Short Film.
To stay involved with MJFF's year-round program, you can subscribe to our email list; follow us on Facebook, Instagram, and Twitter; and consider becoming a Member of the nonprofit Miami Jewish Film Festival, which helps support independent storytelling across a wide range of creative disciplines.
The 26th Edition of the Miami Jewish Film Festival will take place on January 12-26, 2023.