May 12, 2021
MJFF Sets Attendance Record for 2021 Edition
In the 24 years of the Miami Jewish Film Festival (MJFF), it has never hosted an event quite like 2021's. And that is thanks in large part to you, our adventurous audiences who joined MJFF's unique festival experience for fourteen days of independent storytelling in a reimagined format.

Despite the hardships COVID-19 has brought upon the festival circuit, the Miami Jewish Film Festival experienced a historic level of attendance for its 24th edition. Part virtual, part drive-in experience and outdoor event, the 2021 Miami Jewish Film Festival boasted the largest-ever audience in the festival's two-decade history across all 50 states, marking the event as the largest Jewish film festival in the world. The record is based on an estimate of over 55,000 total audience attendance and unique views, a 70% increase over numbers from the 2020 in-person festival.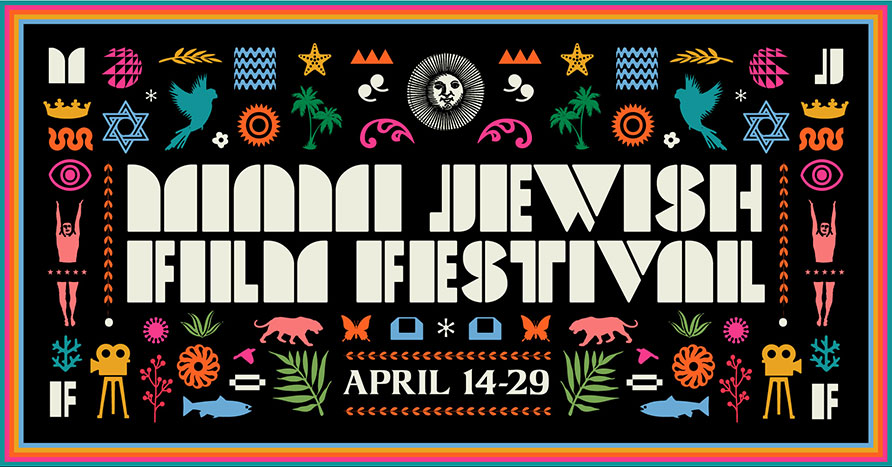 Kicking off with the premiere of the Israeli comedy Honeymood at The North Beach Bandshell open-air amphitheater on Yom Ha'atzmaut (Israeli Independence Day), the Miami Jewish Film Festival overall screened 148 films from 27 countries, the largest film program ever presented at a Jewish film festival. Screenings were available nationwide for the first time in the festival's history and all for free to the general public, and audiences responded enthusiastically — nearly 40,000 views took place in the state of Florida and 15,000 views took place in all 50 states as well as Washington D.C., Puerto Rico, and the U.S. Virgin Islands.
Additionally, the Miami Jewish Film Festival expanded beyond its virtual screens, presenting 7 drive-in movie nights at Wynwood, Miami's arts district, and hosting a movie night under the stars at the Miami Beach JCC that was accompanied by a live jazz performance by Miami based popular artist Julia Bhatt. All screenings adhered to city of Miami COVID-19 guidelines to ensure the safety of guests.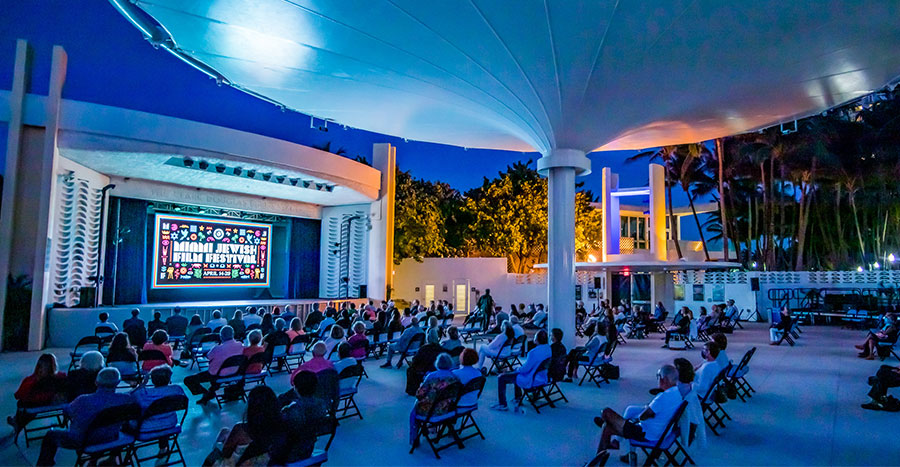 The Miami Jewish Film Festival hosted 83 free virtual talks and filmmaker Q&As available to audiences worldwide, which were viewed in more than 100 countries. Filmmakers, onscreen talent, and industry leaders connected with more than 5,600 attendees around the globe through MJFF's virtual conversations. All free virtual conversations are now available to watch on Miami Jewish Film Festival's YouTube channel; highlights include a Q&A with comedian Howie Mandel, a panel discussion with Academy Award-winner Renée Taylor and Golden Globe-nominee Lainie Kazan, a conversation with Emmy-winner Ed Asner, and a discussion on the film Sublet with one of Israel's most acclaimed filmmakers, Eytan Fox.
The Festival also experienced a significant increase in attendance from historically marginalized communities and younger audiences largely as a result of several initiatives it launched and expanded this year. These include its "Next Wave" program targeted to 21-35-year-old college students and young professionals, the "Focus on LGBT cinema" program, and the "Building Bridges/Breaking Barriers" program that is dedicated to presenting stories that align the power that exists in the connection between the Black and Jewish communities in a time of rising racism and antisemitism.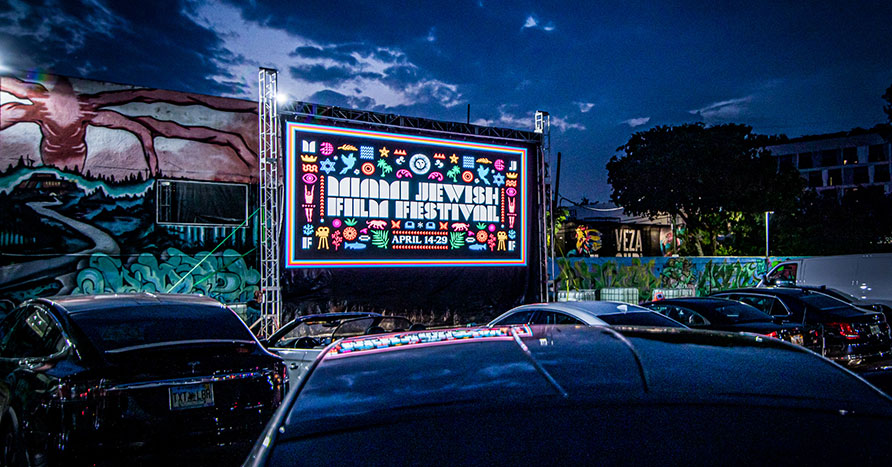 The Miami Jewish Film Festival remains a force for market activity for Jewish and Israeli cinema, with four films acquired for US distribution out of this year's program already, and several more strong deals continuing to be made. Menemsha Films, North America's most respected distributor of Jewish and Israeli films, picked up four films from the 2021 Miami Jewish Film Festival, including City of Desire and If You See My Mother, both of which received their US Premieres at the Festival, as well as Tiger Within starring Ed Asner, which world premiered at the Festival. Film Movement, an independent US distributor, acquired the documentary Shtetlers out of the Festival program.
As was previously announced, this year's MJFF Jury and Audience prize winners included Aurel's Josep winning the Critics Jury Prize, Shirel Peleg's Kiss Me Kosher winning the Next Wave Jury Prize, Nir Bergman's Here We Are winning the Audience Award for Best Narrative Film, Vera Wagman's Petit Rat winning the Audience Award for Best Documentary Film, and Daniel Finkelman's Crumbs by winning the Audience Award for Best Short Film.
To stay involved with MJFF's year-round program, you can subscribe to our email list; follow us on Facebook, Instagram, and Twitter; and consider becoming a Member of the nonprofit Miami Jewish Film Festival, which helps support independent storytelling across a wide range of creative disciplines.
The milestone 25th Edition of the Miami Jewish Film Festival will take place on January 13-27, 2022.