Apr 8, 2020
Members Exclusive Virtual Cinema
In the two decades since the Miami Jewish Film Festival launched, our annual festival has become a symbol of resilience and community strength, reaffirming the creative spirit that makes Miami one of the greatest cities in the world. Along the way, it's also grown into a lion of the film festival circuit: surfacing talent, helping start careers, celebrating beloved creators and establishing a platform for world-class storytelling. The story of the Miami Jewish Film Festival is about the spirit of Miami. So in that spirit — while Miami is hurting and we don't yet know when we'll be able to share that ineffable, magical experience of being in a theater together — we're bringing the Festival experience to your doorstep!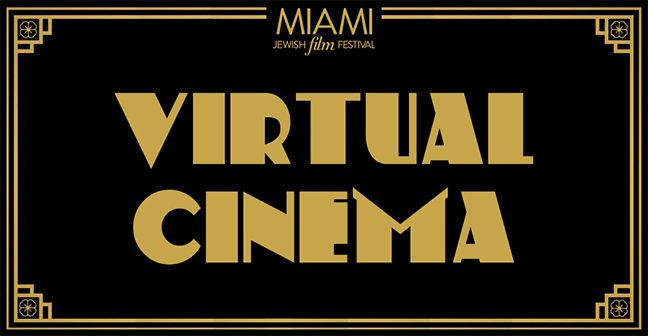 We're thrilled to announce the debut of the Miami Jewish Film Festival Virtual Cinema program that will allow us to continue sharing curated, cinematic gems from around the world by bringing the art house directly into your house! Starting today and continuing every other Wednesday of the week, we will offer exclusively to MJFF Members the chance to watch acclaimed international films in your home with your loved ones.
The Miami Jewish Film Festival extends its heartfelt thanks to all the Members and Sponsors that have so generously made our mission possible. You are why we are here. When you become a Member or give a donation, you are helping to fulfill our mission to inspire, engage, and enhance the quality of life of our vibrant community through the powerful medium of great film. If you would like to become a Member and experience our exclusive Virtual Cinema programming please visit our Membership page.