Dec 3, 2019
MJFF Receives the Knight Foundation Award!
The Knight Foundation awarded $1.8 million to forty-four artists and arts organizations last night who have been selected as winners of the Knight Arts Challenge, which was established to fund arts projects that would enrich the city of Miami and South Florida. The Miami Jewish Film Festival is thrilled to announce that it is a recipient of this prestigious award, which will provide $25,000 in funding to support the Festival's special curated program celebrating Yiddish silent cinema at next year's MJFF.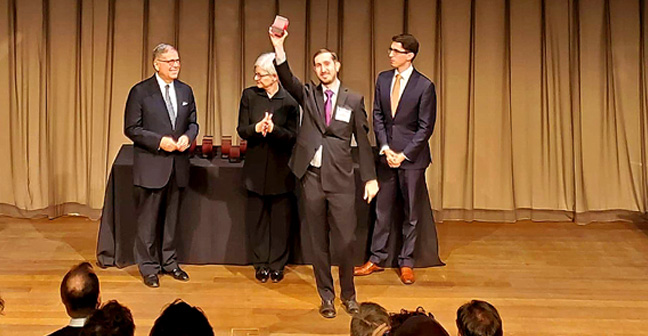 This program will not only showcase newly discovered and restored Yiddish silent films, but also commission local musicians to create original film scores that will be performed live, bringing these forgotten films and the culture they depict to new audiences. Through each film experience, MJFF will aim to create unique multi-disciplinary synergies that will contribute to a richer ecosystem for artists and bring diverse South Florida audiences together in ways that provide opportunities for discovery, the exchange of ideas, and the sharing of experiences as one community.
The Knight Foundation award is a triumph we share with all our film lovers and supporters, members and board, and everyone who has championed our Festival. This is a moment that has been 23 years in the making and we are grateful to every person who has been a part of us getting here.