Feb 16, 2017
Celebrating JDAIM with Award Winning Film
Join the Miami Jewish Film Festival, Temple Beth Sholom, and the Greater Miami Jewish Federation for a special free community screening of the award-winning film, My Hero Brother, on Thursday, February 23 at 7pm at Temple Beth Sholom, presented as part of our second annual Jewish Disabilities Awareness and Inclusion Month (JDAIM). To RSVP please click here.
My Hero Brother is a marvelously uplifting film set against the rich colorful background of India that serves to deepen our understanding of the difficult trials and poignant relationships of special needs people and their families. You will find yourself captivated as a group of remarkable young people with Down syndrome embark on a demanding trip through the Indian Himalayas accompanied by their "normal" brothers and sisters. Unresolved conflicts and the complexities of growing up with a Down syndrome child in the family bubble up to the surface, while at the same time a heart-warming and special closeness develops among the siblings as they deal with formidable physical and emotional challenges.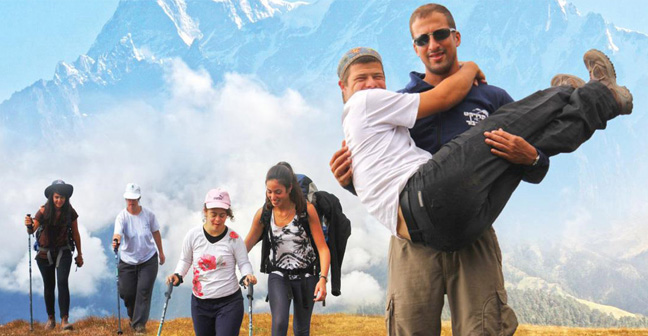 Following the screening there will be a discussion with community leaders, invited guests, and scholars. Seating is limited and will be available on a first come, first served basis. An RSVP is required to attend this event and can be completed here.
Event Location: Temple Beth Sholom, 4144 Chase Avenue, Miami Beach, FL 33140