Jan 9, 2020
Audience Award Voting Now Open!
The 2020 Miami Jewish Film Festival is proud to celebrate the latest and greatest in cinema from around the world. Over these 13 days, all the film lovers wonder one thing: what film will win the Audience Award? Now's your chance to champion your Festival favorites and crown the Best Narrative Feature Film and Best Documentary Feature Film. So which films will it be? Vote Now!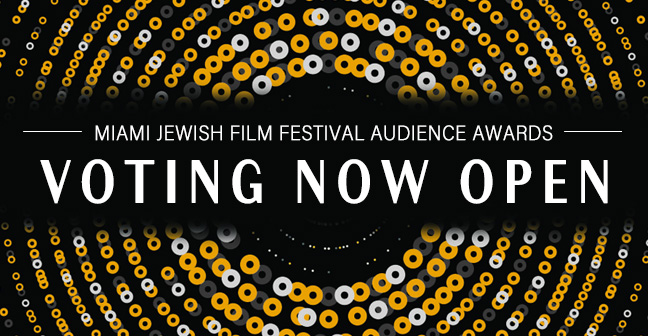 Voting is easy! Just click here and vote for your favorite Narrative and Documentary Feature Films you saw at the Festival. Please note the following: the online ballot will be accessible for voting for a limited time for each day of the Festival, so be sure to complete it after watching each film.