Mar 24, 2017
Announcing Jerusalem Film Workshop Scholarship
The Miami Jewish Film Festival and the Jerusalem Film Workshop are proud to continue their partnership awarding one South Florida student a full scholarship to attend the 6-week (June 14 through July 25, 2017) intensive workshop in Jerusalem completely for free, including travel, food, and accommodations. South Florida students between the ages of 19-25 are eligible and must submit their applications by April 28, consisting of a personal statement, small portfolio/sample of work, and resume. Applications must be submitted to info@miamijewishfilmfestival.org for consideration.
The Jerusalem Film Workshop provides students the opportunity of exploring Israel while developing their filmmaking skills, networking with members of the film industry, and connecting with Israel's top film professionals. The Workshop is a 6-week program that helps develop and advance students cinematography, editing, screenwriting, and directing skills.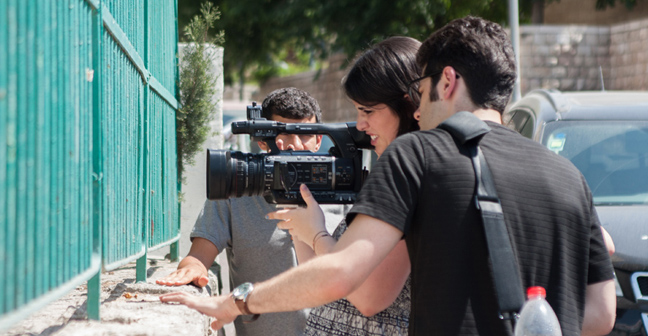 The selected South Florida student will have the opportunity to make a documentary short film, which will be presented at the Jerusalem Film Festival, Israel's oldest and largest international film festival, as well as at the Miami Jewish Film Festival's Short Film Competition in January 2018, in which the winning film will receive a distribution deal and cash prize provided by Film Movement, a prestige US distributor.
Take a look back on our Festival's first scholarship recipient's experience attending the Jerusalem Film Workshop and its lasting impact on his life and career in this in-depth article in the Sun-Sentinel by clicking here.
Workshop Components Include:

• Master Classes
This series of discussion and lectures will bring participants together with leading experts in the field of Israeli history, society, and filmmaking. Sessions will focus on Israeli society through film and history of the region.

• Filmmaking
Participants will work with top filmmaking educators in Israel focusing on filmmaking skills including camera use and composition, sound recording, lighting, screenwriting, and directing with real actors. 

• Location Tours
With two overnight excursions and several location visits, participants will be touring the country with the eyes of a filmmaker and visiting some of Israel's most spectacular and fascinating sites. 

• Industry Networking
Participants will be given "back-stage" entry into the Jerusalem Film Festival and will meet with award-winning film directors and producers from around the world in intimate learning sessions. Along with top professionals in the film industry, participants will also network with young Israeli filmmakers and acting students who are attending the country's top film and acting schools.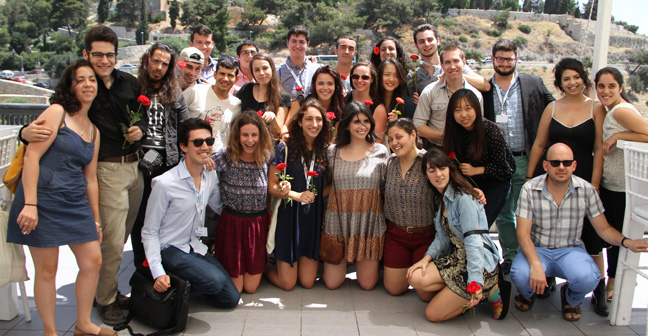 Application Requirements:

• Personal Statement
Tell us about yourself and why attending the Jerusalem Film Workshop is important to you.

• Portfolio/Body of Work
Provide samples of work you have completed or that are still a work in progress. Discipline does not have to be limited to film. Samples may include a screenplay, photographs, short film, and other artwork that demonstrates an artistic passion and purpose.

• Resume
Detail your educational background, achievements, work experience, and/or extracurricular activities.

All submissions are due by Friday, April 28 and must be emailed to info@miamijewishfilmfestival.org