May 8, 2020
We're One of the 50 Best Film Festivals in the World
The Miami Jewish Film Festival is proud to announce that it has been named one of the 50 best film festivals in the world by MovieMaker Magazine, a renowned entertainment business and film industry news magazine. This is the first time ever that a Jewish film festival has received this prestigious recognition in the history of MovieMaker Magazine's annual list, and the Miami Jewish Film Festival is also the only local film festival included in this year's edition.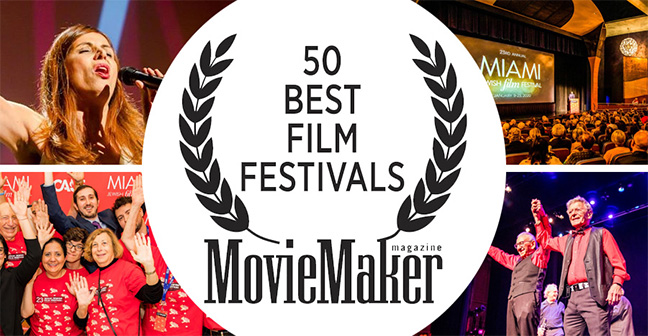 We celebrate this landmark recognition with all the film lovers and supporters, members and sponsors, filmmakers and artists, and everyone who has ever championed our Miami Jewish Film Festival for these last 23 years. We are thrilled to head into the 24th edition of the Festival with this tremendous momentum and look forward to welcoming the best emerging and established filmmakers and celebrating their bold and singular visions.
The record-setting 2020 Miami Jewish Film Festival attracted more than 31,000 filmgoers and 100 filmmakers, producers, talent, and industry professionals to its two-week event of inspiring films, events, panels, and parties that were hosted at 14 major venues throughout Miami. In all, MJFF presented more than 100 films from 25 different countries, making it the largest film festival of its kind in the world.
Submissions for the 2021 Miami Jewish Film Festival are now open exclusively through Film Freeway. MJFF accepts feature narratives, documentaries, and short films of all genres.