Jun 11, 2021
We're Named One of the 50 Best Film Festivals in the World...Again!
We are thrilled to announce that for the second year in a row, our Miami Jewish Film Festival has been named one of the "50 Best Film Festivals in the World" by MovieMaker Magazine, one of the film industry's most celebrated publications. We are so deeply proud to once again receive this distinct honor, the first time ever that a Jewish film festival has not only been recognized by this prestigious magazine, but twice in consecutive years! The Miami Jewish Film Festival is also the only Florida film festival included in this year's edition.
We celebrate this landmark achievement with our loyal film lovers and supporters, members and sponsors, filmmakers and artists, and everyone who has ever championed our work. Since being launched 24 years ago, the Miami Jewish Film Festival has proved its relevance year after year and has been one of the driving forces behind the circulation of Jewish and Israeli films and talents around the world, even in places where Jewish films usually don't have access.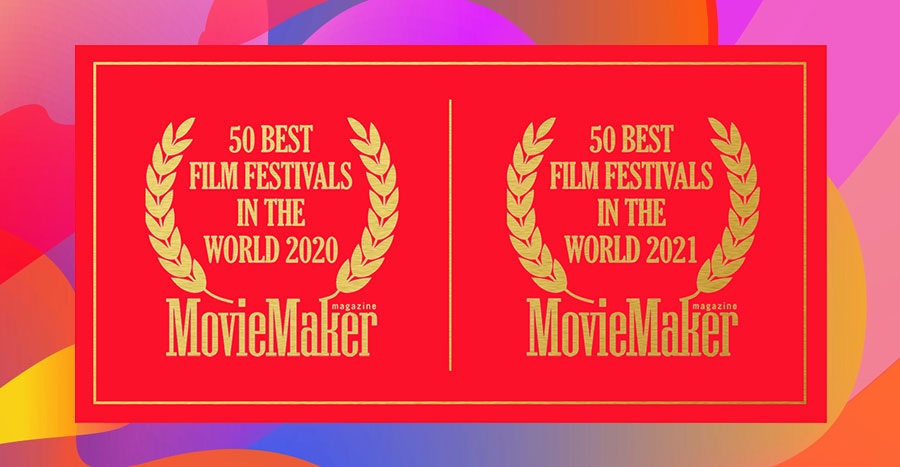 At a time when we are witnessing an alarming rise in antisemitism and hate crimes, many of us have turned to film because it helps us better understand the world around us. Amid so many difficult challenges we faced this year, we are proud to have stood strong together as one community and offered our entire 2021 film program for free so everyone would have the opportunity to experience, be inspired by, and celebrate the Festival's 148 film premieres, 160 international artists, and more than 80 notable scholars representing 25 countries.
It was our privilege to share with longtime fans and first-time viewers the largest Jewish film program ever assembled in the world, a festival that was experienced across all 50 states and 100 countries that enriched and connected new and diverse audiences and artists.
The 2021 Miami Jewish Film Festival not only reached more than 55,000 people, ultimately becoming the biggest film festival of its kind, but more importantly, it helped create unique opportunities to connect different cultures, helped build new relationships among interfaith communities, helped foster intergenerational conversations, and helped present events on urgent issues that matter to us all.
We believe film is an extraordinary medium, an empathy machine that has the transformative power to reshape lives and give hope. This is at the heart of what our Festival is all about, and why we're so proud to share this incredible honor with all of you, our fans and supporters, who make all the work we do possible.
As we look ahead to our milestone 25th edition, we start a new chapter filled with limitless possibilities. We look forward to reuniting with you on January 13-27, 2022, when our dazzling city will once again become a centerpiece of live entertainment as we discover the magic of movies together again!