Sunday, January 15 at 3:00pm
Michael-Ann Russell JCC
Streaming January 20-25, 2023
Digital Screening Room
Canada | 104 minutes | 2022
The Rhapsody
US Premiere
The Rhapsody is the astonishing story of composer Leo Spellman (born Leon Szpilman), a Polish Holocaust survivor who sets out on an exhilarating and emotional journey towards artistic liberation at the age of ninety-eight. For the first time, he reveals his secret wartime diary (with excerpts read by actor Stephen Fry) and brings his family back to the Polish town of Ostrowiec where he spent eighteen months hiding from the Nazis. This harrowing tale of survival is told through animation, interviews with family and colleagues, and powerful live concerts by orchestras in North America and Europe. The film also features the revelation of a musical masterpiece, lost for more than fifty years, that was originally composed in a German DP camp and serves as an uplifting finale when Spellman's legacy is finally recognized in the town where he so narrowly escaped death.
Preceding the film premiere, there will be a special live performance of music composed by Leo Spellman.
Director David Hoffert and producers Brenda & Paul Hoffert will be in attendance to introduce the film and participate in a Q&A afterward.
Sponsors
The Foundation at GMJF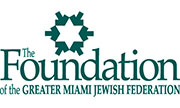 Director's Bio
Directed by David Hoffert
David Hoffert has won or been nominated for over a dozen international awards for his work directing and producing feature documentaries and over two hundred episodes of television in a career that has spanned more than two decades.
Cast and Credits
Director
David Hoffert
Screenwriter
David Hoffert
Cinematographer
Matt Clayson
Editor
David Hoffert
Cast
Stephen Fry, Leo Spellman
Film Info
Year
2022
Country
Canada
Run-time
104 minutes
Language
English
Print Source
Lost Rhapsody Productions