Thursday, January 12 at 7:30pm
Miami Beach Bandshell
Israel | 100 minutes | 2022
Karaoke
Southeast US Premiere
Nominated for 13 Israeli Academy Awards, including Best Picture and Best Director, and winner of the Audience Award at the Jerusalem Film Festival, Karaoke stars Israeli superstars Lior Ashkenazi and Sasson Gabay (acclaimed for his work in Shtisel) in a bittersweet comedy about a married middle-class suburban couple who are drawn to their new neighbor, a charismatic bachelor who holds karaoke evenings at his apartment. Meir (Sasson Gabay, star of The Band's Visit) and Tova (Rita Shukrun) are a Sephardic, upper-middle-class couple, seemingly resigned to live out the rest of their semi-retirement in the banal comforts of an upscale apartment complex in a suburb of Tel Aviv. When Itsik (Lior Ashkenazi, also at MJFF 2023 with his film Perfect Strangers), a sexy bachelor from Miami, moves into the building's penthouse, their lives are gleefully upended. Joyous and poignant all at once, Karaoke is an optimistic portrait of midlife self-discovery, laced with both wisdom and barbed humor.
The special opening night premiere event will feature director Moshe Rosenthal and actor Sasson Gabay in attendance to introduce the film and participate in a Q&A afterward.
Sponsors
Haber Law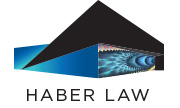 Awards
Nominated for 13 Israeli Academy Awards
Director's Bio
Directed by Moshe Rosenthal
Moshe Rosenthal graduated from The Steve Tisch School of Film and Television at Tel Aviv University. His short film Our Way Back screened at London Film Festival, while his series "Confess" won several international awards, including Grand Prix Award and Best Screenplay Award at the Marseille Fest and Best Director Award at the 2017 Sicily Fest.
Cast and Credits
Director
Moshe Rosenthal
Screenwriter
Moshe Rosenthal
Cinematographer
Daniel Miller
Editor
Dafi Farbman
Cast
Lior Ashkenazi, Sasson Gabay, Rita Shukrun
Film Info
Year
2022
Country
Israel
Run-time
100 minutes
Language
Hebrew with English subtitles
Print Source
Greenwich Entertainment