Streaming January 14-26, 2022
Digital Screening Room
USA | 117 minutes | 2021
The Sound of Us
Miami Premiere
Directed by 12-time Emmy-winner and Grammy-nominated record producer Chris Gero, The Sound of Us is a rousing ode to the healing power of music shot across five countries and featuring interviews and performances by artists such as Ben Folds, Patti Smith, Bettye LaVette, Preservation Hall Jazz Band, Sarah McLachlan, Jason Mraz, and many other notable musicians. This inspiring film vividly illustrates how music can heal us and gives us hope for the future, even — especially — in times of crisis. In between interviews and performances, The Sound of Us weaves together a series of vignettes that include a Holocaust survivor whose 70-year career persisted with the help of one melody, underserved children finding new types of families in music education, the history of jazz and African-American music evolving in New Orleans; and so much more.
Accompanying the film premiere is a discussion with director Chris Gero, film subject Francesco Lotoro, and moderator Rabbi Julie Jacobs. To view the conversation please click here.
Sponsors
Cindy & Mark Soloway
Awards
Movie That Matters Award at the 2021 Cannes Film Festival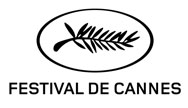 Director's Bio
Directed by Chris Gero
Chris Gero is a Grammy-nominated American music industry executive, concert producer, record producer, songwriter, film director, and composer, as well as founder of Yamaha Entertainment Group of America and Chief Artist Relations Executive for Yamaha Artist Relations Group. He is responsible for the management and branding of Yamaha's global roster and oversees Yamaha's artist collaborations, including Elton John, Alicia Keys, Paul McCartney, Norah Jones, Josh Groban, Sarah McLachlan, Sheryl Crow, John Legend, and Ben Folds.
Cast and Credits
Director
Chris Gero
Screenwriter
Chris Gero, Sara Bachler
Cinematographer
Ben James
Editor
Nate Cole, Ben James, Chris Gero
Cast
Ben Folds, Patti Smith, Sarah McLachlan, Jason Mraz
Film Info
Year
2021
Country
USA
Run-time
117 minutes
Language
English
Print Source
Chris Gero