Sunday, January 23 at 7pm
The University of Miami, Green Lawn
USA | 79 minutes | 2021
The Automat
Florida Premiere
Featuring testimonials from a slew of esteemed former customers, including comedy icons Mel Brooks and Carl Reiner, this fascinating film delves deep into America's most iconic automat restaurant chain, Horn & Hardart. Before there was fast food as we know it, there was Horn & Hardart, a beloved chain that was much more than a place for cheap eats. These restaurants formed a vital part of America's social fabric in the first half of the 20th Century as filmmaker Lisa Hurwitz demonstrates in this valuable documentary. Opening its first location in Philadelphia in 1902, Horn & Hardart was the first stateside example of a European-style automat, a restaurant in which coin-operated vending machines offered everything from baked beans and macaroni to Salisbury steak and a mouth-watering array of pies. Eventually expanding to New York City, Horn & Hardart became a cultural phenomenon and an institution, attracting customers from diverse backgrounds with its democratic combination of pocket-friendly cuisine and gleaming, aspirational design. In addition to informative interviews with historians and experts, Hurwitz includes a bevy of recollections from luminaries such as Ruth Bader Ginsburg, Colin Powell, Elliot Gould, and Starbucks CEO Howard Schultz. Each shares their memories of frequenting automats and their personal insights into the ways that these nearly forgotten establishments helped shape everyday American life. To top that, Mel Brooks also contributes a new original song for the film titled "At the Automat," which could find the 95-year-old EGOT winner back at the Academy Awards with another nomination!
Director Lisa Hurwitz will be in attendance to introduce the film and participate in an extended conversation with Rene Rodriguez, former Miami Herald chief film critic and current manager of the Bill Cosford Cinema at UM.
Sponsors
Jessie Wolfson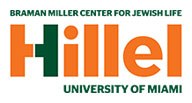 Director's Bio
Directed by Lisa Hurwitz
Lisa Hurwitz is a first-time feature director who was among five emerging filmmakers invited to compete in the 2016 Paley DocPitch and is also a 2017 recipient of the City of Seattle's 4Culture grant.
Cast and Credits
Director
Lisa Hurwitz
Screenwriter
Michael Levine
Cinematographer
Andre Mascarenhas, Sandra Chandler
Editor
Michael Levine, Russell Greene
Cast
Mel Brooks, Carl Reiner, Ruth Bader Ginsburg, Elliott Gould, Howard Schultz
Film Info
Year
2021
Country
USA
Run-time
79 minutes
Language
English
Print Source
Panorama Films