Streaming January 14-26, 2022
Digital Screening Room
Switzerland | 300 minutes | 2021
Labyrinth of Peace (TV Series)
Florida Premiere
This enthralling six-part dramatic miniseries — inspired by true yet little-known events — offers an intimate portrait of a family trying to move forward in "neutral" Switzerland after World War II finally ends. While Klara tries to mend the wounds of the war by caring for young, displaced Holocaust survivors, her fiancé Johann plans to modernize and save the family's troubled textile company. And his brother, just home from military service, takes his first steps in the Attorney General's office hunting down escaped Nazis. With the twists and turns of the best kind of thriller, the world of these three young idealists explodes as they come to realize that the façade of peace was bought with the blood of the victims of the war. With high production values and memorable performances,
Labyrinth of Peace
is a compelling portrait of an industrial family dynasty, inspired by true, yet little-known events in post-WWII "neutral" Switzerland.
Sponsors
Frye Financial Center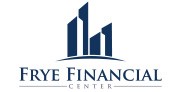 Director's Bio
Directed by Mike Schaerer
Mike Schaerer was born in Aarau, Switzerland. He studied directing and cinematography at the School of Visual Arts in New York. Since 2000, he has worked as a professional editor and director in Switzerland on more than 30 films.
Cast and Credits
Director
Mike Schaerer
Screenwriter
Petra Biondina Volpe
Cinematographer
Christian Marohl
Editor
Wolfgang Weigl
Cast
Annina Walt, Max Hubacher, Dimitri Stapfer
Film Info
Year
2021
Country
Switzerland
Run-time
300 minutes
Language
German, English, French with English subtitles
Print Source
Menemsha Films