Streaming January 14-26, 2022
Digital Screening Room
Ukraine-Netherlands | 121 minutes | 2021
Babi Yar. Context
Southeast US Premiere
In the fall of 1941, German troops, assisted by the Nazi-directed Ukrainian Police and with little resistance from the local population, shot 33,771 Jewish people dead in the Babi Yar ravine in northwest Kiev. In his latest nonfiction masterwork, Ukrainian filmmaker Sergei Loznitsa (Donbass, winner of the Un Certain Regard prize at the Cannes Film Festival) uses meticulously restored and brilliantly assembled archival footage and evocative sound design to investigate this horrifying historical episode, bringing the past into a palpable present. Winner of a Special Mention at this year's Cannes Film Festival, Babi Yar. Context chronicles with enthralling and extraordinary detail the frightening ease with which a people and a place can fall under totalitarian control. By placing these events into a broader context, Loznitsa amplifies the impact of the film's chilling testimony, which will remain with the viewer for a long time afterwards, along with the words of Vasily Grossman as cited in the film: "In Ukraine there are no Jews. … Stillness. Silence. A people has been murdered." When memory turns into oblivion, when the past overshadows the future, it is the voice of cinema that articulates the truth.
Accompanying the film premiere is a discussion with director Sergei Loznitsa and moderator Dr. Oren Stier, Professor of Religious Studies and director of the FIU Holocaust and Genocide Studies Program. To view the conversation please click here.
Sponsors
FIU Holocaust & Genocide Studies Program, Hillel at FIU, the Jewish Museum of Florida-FIU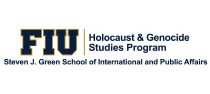 Awards
Golden Eye Award at the Cannes Film Festival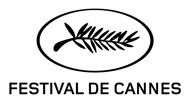 Director's Bio
Directed by Sergei Loznitsa
Sergei Loznitsa grew up in Kiev, Ukraine and graduated in Applied Mathematics in 1987. During the years that followed, he became an artificial intelligence researcher and also worked as a translator from Japanese. He completed his filmmaking studies in 1997 and made 18 documentaries that brought him many national and international awards. His feature films In the Fog won the FIPRESCI prize at the Cannes Film Festival and Donbass won the Best Director prize at the Cannes Film Festival.
Cast and Credits
Director
Sergei Loznitsa
Screenwriter
Sergey Loznitsa
Cinematographer
Editor
Sergey Loznitsa, Danielius Kokanauskis, Tomasz Wolski
Cast
Film Info
Year
2021
Country
Ukraine-Netherlands
Run-time
121 minutes
Language
Russian and German with English subtitles
Print Source
Atoms & Void