Date
Location
Tickets
4/15 - 4/29
VIRTUAL SCREENING
WATCH
Miami Premiere
Shared Legacies: The African-American Jewish Civil Rights Alliance
Directed by Shari Rogers
USA | 95 minutes | 2020
The crucial historical lessons of Black-Jewish cooperation are revisited and revived in this utterly fascinating, urgent call to action. The modern alliance between African Americans and Jewish Americans dates to the founding of the NAACP in 1909. Since then, both groups have endured segregation and racism, from the codified bigotry of southern Jim Crow laws, to blatant bias in real estate, employment, higher education and politics. Common cause was found in the turbulent '60s Civil Rights era, as Jewish leaders backed Dr. King's efforts to achieve racial equality and harmony. Yet, the relationship has frayed in recent years, a once mighty bond of support and respect seemingly faded, been forgotten or ignored. In this film pivotal events come alive through a treasure trove of archival materials, narrated by eyewitnesses, activists, Holocaust survivors, and leaders of the civil rights movement, including the late Congressman John Lewis, Oscar-winning actor Louis Gossett Jr., members of the King family, and many others. With divisive seeds of hate taking root again in the American landscape, a new generation also affirms their pledge to actively promote the values of social justice. This inspiring story of unity, empathy and partnership validates the message that freedom and equality for all can be achieved only when people come together.
Accompanying the film premiere is a discussion with director Dr. Shari Rogers, special guest Rabbi Richard Hirsch, Miami-Dade County director of Community Relations Boards Dr. Shirley Plantin, and Jewish Community Relations Council director Josh Sayles. To view the conversation please click here.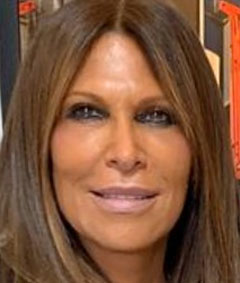 Shari Rogers is a licensed clinical psychologist and social activist whose work encompasses movie production, writing, and educational programming. Shared Legacies is Shari's documentary feature film debut.
Director
Shari Rogers
Countries of Production
USA
Year of Presentation
2020
Language(s)
Premiere Status
Miami Premiere
Runtime
95 minutes
| | |
| --- | --- |
| Principal Cast | Louis Gossett Jr., Harry Belafonte, John Lewis, Michael Berenbaum, |
| Sponsor(s) | Diane & Alan Lieberman |