Date
Location
Tickets
4/15 - 4/29
VIRTUAL SCREENING
WATCH
North American Premiere
Salonika: A City with Amnesia
Directed by Max Geilke & Mario Forth
Germany | 91 minutes | 2020
English and German with English subtitles
Over the centuries, Thessaloniki (Salonika) in Greece has been a melting pot of different religions and cultures, a crossroads and land of peaceful coexistence for different ethnicities. But its unique status as a cosmopolitan city ended abruptly in the 20th century with the deportation of its Jewish population during WWII, marking the demise of what was once known as the "Jerusalem of the Balkans." Today, the old temples are nothing more than ruins and little notice is taken of the old Jewish tombstones that are used throughout the city as building material, their Hebrew inscriptions still legible. Despite numerous witnesses from the past, it is as if the era when Christians, Jews, and Muslims lived together never happened at all. A city that was once home to myriads of cultures for thousands of years suddenly forgets its recent history, as if it is suffering from amnesia. Salonika: A City with Amnesia goes back in time and looks at out how activists, politicians, historians, and contemporary witnesses deal with their tumultuous past. With the help of newly digitalized archive footage and historical documents, this remarkable film sheds light on the city's buried past.
Accompanying the film premiere is a discussion with directors Max Geilke & Mario Forth, editor Nicole Schmeier, and moderator Dr. Annette Fromm. To view the conversation please click here.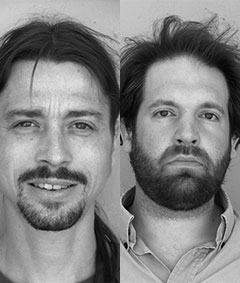 Mario Forth is a professional sound engineer and electrician who works as a technical operator on stage shows in Cologne, Germany. Max Geilke is the founder of Eyedolon Pictureworks, a media and advertising company based in Germany. Salonika: A City with Amnesia is Mario & Max's documentary feature film debut.
Director
Max Geilke & Mario Forth
Countries of Production
Germany
Year of Presentation
2020
Language(s)
English and German with English subtitles
Premiere Status
North American Premiere
Runtime
91 minutes
| | |
| --- | --- |
| Principal Cast | Rena Molho, Andreas Assael, Mary Kosmidis, Joseph Kaplan |