Date
Location
Tickets
4/15 - 4/29
VIRTUAL SCREENING
WATCH
World Premiere
Legacy of Aristides
Directed by Patrick Séraudie
France | 82 minutes | 2021
French, English, Portuguese with English subtitles
We all know the story of Schindler's list, but who knows the exceptional action of Aristides de Sousa Mendes who, in June 1940 in Bordeaux, saved tens of thousands of Jews and non-Jews by issuing them visas for Portugal? As the Portuguese consul to France in the early years of the Second World War, Sousa Mendes found himself continually more restricted by the policies of Portugal's prime minister, who had assumed a position of neutrality in his desire not to offend Hitler. When the Portuguese government denied visas to the swelling number of Jewish refugees entering Portugal because of their religion and perceived race, Sousa Mendes began his first acts of disobedience. Over a period of six months in 1940, in accordance with his own conscience, Sousa Mendes signed thousands of visas that spared the lives of an estimated ten thousand Jews who would have been fated to die in the Nazi death camps. Sousa Mendes' acts of resistance earned him the wrath of his government, forced him to into early retirement, and later years of dire poverty. However, it also won him a place in the pantheon of truly just men and in Israel, a forest commemorating his tremendous heroism. The Legacy of Aristides explores his life 80 years after the events, by giving a voice to the children and grandchildren of refugees he rescued, as well as Sousa Mende' own descendants.
Accompanying the film premiere is a discussion with the Sousa Mendes Foundation president Olivia Mattis, Sousa Mendes' grandson Gerald Mendes, film subject & Sousa Mendes visa recipient Henri Dyner, and the daughter of Sousa Mendes visa recipient and film subject Jeannette "Cookie" Fischer. To view the conversation please click here.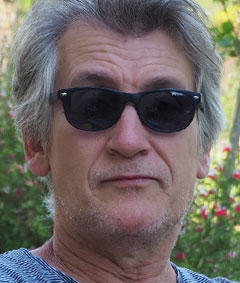 Patrick Séraudie is the founder of Pyramide Productions based in France and has directed more than twenty documentary films for the company.
| | |
| --- | --- |
| Foreign Title | L'héritage d'Aristides |
| Director | Patrick Séraudie |
| Countries of Production | France |
| Year of Presentation | 2021 |
| Language(s) | French, English, Portuguese with English subtitles |
| Premiere Status | World Premiere |
| Runtime | 82 minutes |
| | |
| --- | --- |
| Principal Cast | Antonio Moncada Sousa Mendes, Aristides Sousa Mendes, Olivia Mattis |
| Sponsor(s) | The Foundation at GMJF |