Date
Location
Tickets
4/15 - 4/29
VIRTUAL SCREENING
WATCH
South Florida Premiere
Kubrick By Kubrick
Directed by Grégory Monro
France | 73 minutes | 2020
Stanley Kubrick's mark on the legacy of cinema can never be measured. He was a giant in his field, his great works resembling pristine pieces of art, studied by students and masters alike, all searching for answers their maker was notoriously reticent to give. While he is among the most scrutinized filmmakers that ever lived, the chance to hear Kubrick's own words was a rarity — until now. Unspooling an exclusive trove of never-before-heard recordings of detailed interviews with the mythic Jewish director spanning 30 years that ruminate on his philosophies, documentarian Grégory Monro weaves a tapestry of archival footage with the rhythm and care of a consummate historian relishing in his discoveries. Bouncing between the exquisitely crafted worlds of 2001: A Space Odyssey and Barry Lyndon and the ominous terrain of A Clockwork Orange, The Shining, and Full Metal Jacket, this rhapsodic documentary teases out some of the notoriously reclusive filmmaker's inspirations — from Jungian philosophy to anti-authoritarian politics — as it celebrates the mysteries and intricacies inherent in his work. No stranger to investigating legends of the screen, Monro's exuberant and lyrical cinematic essay takes viewers on a journey beyond Jupiter, celebrating the essence of what film means to those who make it —and those who watch it.
Accompanying the film premiere is a discussion with director Grégory Monro and moderator Scott Sheckman, founder of Kubrickian.org. To view the conversation please click here.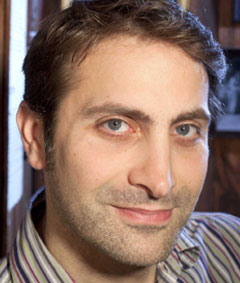 Grégory Monro is an International Emmy nominee for his documentary Michel Legrand, Let the Music Play. He also directed the documentaries James Stewart/Robert Mitchum, The Two Faces of America, and Jerry Lewis: The Man Behind the Clown.
Director
Grégory Monro
Countries of Production
France
Year of Presentation
2020
Language(s)
Premiere Status
South Florida Premiere
Runtime
73 minutes
| | |
| --- | --- |
| Principal Cast | Stanley Kubrick, Tom Cruise, Malcolm McDowell, Jack Nicholson, Shelley Duvall, Michel Ciment, Vincent D'Onofrio |