Date
Location
Tickets
4/15 - 4/29
VIRTUAL SCREENING
WATCH
Florida Premiere
Different Johns
Directed by Robert Carr
France | 93 minutes | 2020
You've seen the famous photographs of Jack Kerouac, Willem de Kooning, Robert Frank, Allen Ginsberg, Woodie Guthrie, and a young Bob Dylan on the cusp of fame, immortalized in the iconic black and white "smoking portraits." But who was the gifted Jewish photographer and unconventional artist who played such an important role in documenting this part of American culture? Spanning over fifty years, Different Johns is a rich account of John Cohen's many talents as an exceptionally gifted folk musician, photographer, musicologist, filmmaker, and anthropologist as well as a founding member of the New Lost City Ramblers, the American contemporary old-time string band that formed in 1958 New York City during the folk revival. This film immerses the viewer in the hidden side of 1950s American culture as well as the Abstract Expressionist movement centered around New York's Cedar Bar. At the same time, he was immersed into the NYC arts scene, Cohen was also recording another more hidden side of American culture through his documentary films about folk music and the lives of impoverished communities in the Kentucky and Appalachian Mountains. Different Johns offers us precious insight into John Cohen's fascinating life and above all, the chance to finally get to know him.
Accompanying the film premiere is a discussion with director Robert Carr and moderator David Rolland, writer for the Miami New Times. To view the conversation please click here.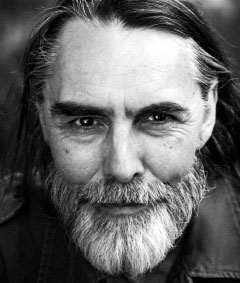 Robert Carr is an American filmmaker who spent many years researching and filming John Cohen for the documentary, Different Johns. The footage was shot just before John's passing in 2019, and was completed in his memory.
Director
Robert Carr
Countries of Production
France
Year of Presentation
2020
Language(s)
Premiere Status
Florida Premiere
Runtime
93 minutes
| | |
| --- | --- |
| Principal Cast | John Cohen, Peter Stampfel, Gerhard Steidl |