Date
Location
Tickets
11:30 PM - SAT 1/18
CORAL GABLES ART CINEMA
Buy
40th Anniversary Presentation
The Shining
Directed by Stanley Kubrick
USA-UK | 146 minutes | 1980
Academy Award-winner Jack Nicholson and Shelley Duvall star in Stanley Kubrick's symphony of terror based on master-of-horror Stephen King's blockbuster horror novel as it celebrates its 40th anniversary in a special 4K Remaster. When writer Jack Torrance (Nicholson) takes a job as winter caretaker for a hotel high in the Rocky Mountains, he, his wife (Duvall) and their psychic young son will be isolated until spring. But once the first blizzard closes the road out, the accumulated power of evil in the hotel begins to drive Jack mad. Now there may be no escape for his wife and son in this baroque journey into madness.
The 4K remastering was done using a new 4K scan of the original 35mm camera negative. The mastering was done at Warner Bros. Motion Picture Imaging, and the color grading was done by Janet Wilson, with supervision from Stanley Kubrick's former personal assistant Leon Vitali.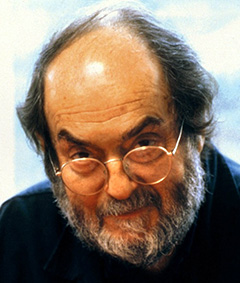 Stanley Kubrick was born in Manhattan to a family of Eastern European Jewish immigrants. Though he produced only thirteen feature films in his 48-year career, he is considered one of the most influential filmmakers of the 20th century.
Director
Stanley Kubrick
Countries of Production
USA-UK
Year of Presentation
1980
Language(s)
Premiere Status
40th Anniversary Presentation
Runtime
146 minutes
| | |
| --- | --- |
| Principal Cast | Jack Nicholson, Shelley Duvall, Danny Lloyd, Scatman Crothers, Joe Turkel |