Date
Location
Tickets
9:00 PM - SUN 1/12
O CINEMA SOUTH BEACH
Rush Line
Sneak Preview
The Coldest Game
Directed by Łukasz Kośmicki
Poland | 96 minutes | 2019
In the early 1960s, at the height of the Cuban crisis, the American secret service kidnaps the eminent mathematician Joshua Mansky. A forgotten genius, he is asked to take part in a chess duel against a Soviet Chessmaster at an international tournament in the Palace of Culture and Science in Warsaw. But the rivalry is only a cover for a critical spy game. When allies turn out to be enemies and you don't know who to trust, Mansky has to make a decisive move to stop the nuclear conflict. Starring Bill Pullman (Independence Day), The Coldest Game is a stylish, gripping, edge-of-your-seat spy thriller that is pieced together with utmost skill and will keep you guessing until the very end.
Producer Krzysztof Terej will be in attendance to introduce the film and participate in an extended conversation afterward.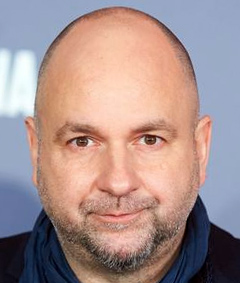 Łukasz Kośmicki graduated from Lodz Film School in Poland. His screenplay for the feature film The Dark House received the Best Screenplay Award at the Gdynia Film Festival. Łukasz is also an award-winning cinematographer who has shot six feature films. The Coldest Game is Łukasz's feature film debut.
Director
Łukasz Kośmicki
Countries of Production
Poland
Year of Presentation
2019
Language(s)
Premiere Status
Sneak Preview
Runtime
96 minutes
| | |
| --- | --- |
| Principal Cast | Bill Pullman, Lotte Verbeek, James Bloor, Aleksey Serebryakov |