Date
Location
Tickets
7:00 PM - TUE 1/21
JEWISH MUSEUM OF FLORIDA-FIU
Buy
South Florida Premiere
Seders & Cigars
Directed by Barbara Rosenthal
USA | 71 minutes | 2019
Weaving together interviews of descendants from the founding Jewish families of Tampa, Florida, Seders & Cigars expands the history of the Jewish experience in America and brings their important and unique story to life, preserving it for future generations. Unlike in many other communities of the mid to late 19th century, the Jewish population of Tampa was readily interwoven into the cultural fabric of this growing port town. Tampa is a community that was built by immigrants — Italians, Spaniards, Cubans, and Eastern European Jews — who all came together to build a city out of their rich, multi-ethnic traditions. Throughout the 20th century, Jews continued to have a huge impact on the Tampa community and beyond — through business and development, politics, the arts, academia, philanthropy, and ownership of major league sports teams. This insightful documentary explores a variety of themes, including overcoming quotas on Jewish immigration, the challenge of maintaining extended family bonds, cultural assimilation, the nexus of anti-Semitism and segregation, as well as the rise of women in politics.
Director Barbara Rosenthal will be in attendance to introduce the film and participate in an extended conversation with the audience afterward.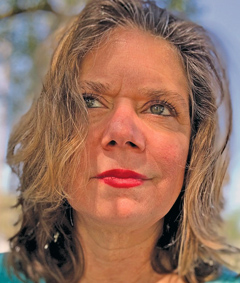 Barbara Rosenthal is a Miami-native and award-winning writer, editor, producer, director, and composer of film scores. Seders & Cigars is Barbara's third feature film.
Director
Barbara Rosenthal
Countries of Production
USA
Year of Presentation
2019
Language(s)
Premiere Status
South Florida Premiere
Runtime
71 minutes
| | |
| --- | --- |
| Principal Cast | Linda Saul-Sena, E.J. Salcines, Sandra Warshaw Freedman, Katherine G. Essrig |