Date
Location
Tickets
7:30 PM - WED 1/15
MIAMI BEACH JCC
Buy
Southeast US Premiere
Rabbi Goes West
Directed by Amy Geller & Gerald Peary
USA | 78 minutes | 2019
In this thought-provoking film, a Hasidic rabbi relocates from New York to Montana with the hope of spreading Orthodox Judaism throughout "Big Sky Country." As his prominence grows in the state, he is embraced by some and opposed by others, facing neo-Nazi threats and resistance from members of the established Jewish community in Montana that don't quite know how to respond to his charisma and brand of religion. The delicate balance between traditional values and the libertarian ethos of the American West is explored through one man's relationship with his faith and the Jewish community that has lived in Montana for over 100 years.
Following the film, Rabbi Eliezer Wolf (Chabad-ordained) of Beit David Highland Lakes Shul and Rabbi Efrat Zarren-Zohar (Reform-ordained) of CAJE will engage in a panel discussion about the Chabad movement and its goals.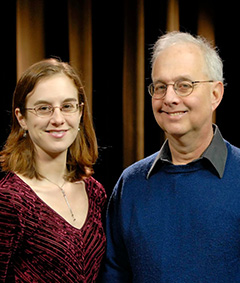 Amy Geller is an award-winning producer whose work has been broadcast and screened at film festivals around the world. Gerald Peary was a senior film critic for The Boston Phoenix and has written and directed films that have played at film festivals, museums, universities, and on broadcast TV.
Director
Amy Geller & Gerald Peary
Countries of Production
USA
Year of Presentation
2019
Language(s)
Premiere Status
Southeast US Premiere
Runtime
78 minutes
| | |
| --- | --- |
| Principal Cast | Rabbi Chaim Bruk, Rabbi Francine Roston, Rabbi Allen Secher |