Date
Location
Tickets
7:30 PM - SUN 1/12
TEMPLE BETH AM
Buy
8:30 PM - TUE 1/14
MIAMI THEATER CENTER
Buy
Southeast US Premiere
Picture of His Life
Directed by Dani Menkin & Yonatan Nir
Israel-USA-Canada | 72 minutes | 2019
Hebrew, English, Inuktitut with English subtitles
World-renowned Israeli wildlife photographer Amos Nachoum is gearing up for the most challenging expedition of his career: photographing a polar bear in its natural habitat, underwater in the Canadian Arctic. The 65-year-old Jaffa-born photographer has long been fascinated by the spectacular beauty of nature and its most striking creatures. Having communed with sharks, killer whales, crocodiles and the like, his photographs have been featured in the world's leading nature magazines. In this fascinating portrait of a man dedicated to his photographic dream, filmmakers Dani Menkin (MJFF 2017 On the Map and MJFF 2012 Dolphin Boy) and Yonatan Nir (MJFF 2017 film My Hero Brother and MJFF 2018 The Essential Link), with the support of producer Nancy Spielberg (MJFF 2015 and 2019 Audience Award-winners Who Will Write Our History and Above and Beyond) follow Nachoum on his quest to get the "picture of his life," an undertaking deemed extraordinarily daring by even the photographer himself.
Director Dani Menkin will be in attendance to introduce the film and participate in an extended conversation with the audience afterward.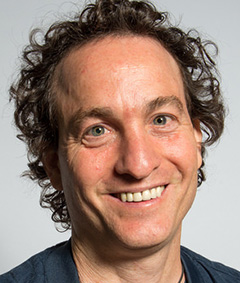 Dani Menkin is a writer, director, and producer who was born in Tel Aviv. His films have received numerous international prizes, including the Israeli Ophir Award. Yonatan Nir is an award-winning Israeli documentary film director, producer, and former photojournalist.
Director
Dani Menkin & Yonatan Nir
Countries of Production
Israel-USA-Canada
Year of Presentation
2019
Language(s)
Hebrew, English, Inuktitut with English subtitles
Premiere Status
Southeast US Premiere
Runtime
72 minutes
| | |
| --- | --- |
| Principal Cast | Amos Nachoum, Howard Rosenstein |
| Sponsor(s) | Elena & Lee Salomon, Sydney & David Schaecter, and Sharon & Howard Socol |