Date
Location
Tickets
6:00 PM - WED 1/22
O CINEMA SOUTH BEACH
Rush Line
Southeast US Premiere
Of Animals and Men
Directed by Lukasz Czajka
Poland | 70 minutes | 2019
Polish with English subtitles
This fascinating documentary sheds new light on the story told in The Zookeeper's Wife, the remarkable account of Antonina and Dr. Jan Żabiński, recognized as Righteous Among the Nations for their heroic rescue of Jews during the Holocaust in Poland. Following the German takeover of Warsaw in September 1939, the couple saved hundreds of Jews from the Warsaw ghetto by hiding them in the city's zoo facilities and their own villa, right under the noses of the Nazis. Weaving together archival materials, recreations and testimonies of witnesses and survivors, Of Animals and Men tells an extraordinary tale of courage and passion.
Director Lukasz Czajka will be in attendance to introduce the film and participate in an extended conversation with the audience afterward.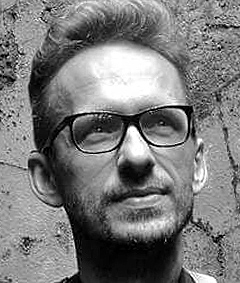 Lukasz Czajka is a journalist as well as video game designer, many of which have been translated into a dozen foreign languages. Of Animals and Men, which Lukasz has been working on for five years, is his documentary feature film debut.
| | |
| --- | --- |
| Foreign Title | O zwierzetach i ludziach |
| Director | Lukasz Czajka |
| Countries of Production | Poland |
| Year of Presentation | 2019 |
| Language(s) | Polish with English subtitles |
| Premiere Status | Southeast US Premiere |
| Runtime | 70 minutes |
| | |
| --- | --- |
| Principal Cast | Maria Pakulnis, Wojciech Chorazy, Wojciech Machnicki |