Date
Location
Tickets
7:30 PM - MON 1/13
TEMPLE BETH SHOLOM
Buy
Florida Premiere
Nobody Wants Us
Directed by Laura Seltzer-Duny
USA | 50 minutes | 2019
In September 1940, three teenagers were trapped on a steamship in the port of Hampton Roads, Virginia. Along with 83 other exhausted refugees who were escaping Nazi Europe, the teens were hoping to be allowed onto American soil — where millions of others in distress had safely landed before them. But times had changed. America was turning away refugees at that critical time in history. Would they be turned away too? With the help of a maritime lawyer, First Lady Eleanor Roosevelt, and a State Department employee, they eventually found freedom on the shores of Hampton Roads in Virginia. Nobody Wants Us tells the story of some of the last refugees allowed into the United States before the start of World War II and the inherent goodness of others who cared about them and their fate.
Director Laura Seltzer-Duny will be in attendance to introduce the film and participate in an extended conversation with the audience afterward.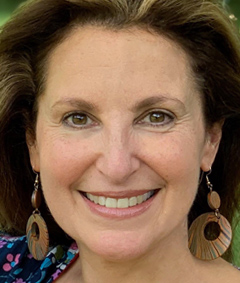 Laura Seltzer-Duny is an award-winning PBS Producer who has been producing and directing documentaries and educational programs for over 15 years.
Director
Laura Seltzer-Duny
Countries of Production
USA
Year of Presentation
2019
Language(s)
Premiere Status
Florida Premiere
Runtime
50 minutes
| | |
| --- | --- |
| Principal Cast | Simone Neufeld, Irving Redel, Annette Lachmann, Lee Sterlin |