Date
Location
Tickets
7:00 PM - TUE 1/14
AVENTURA TURNBERRY JEWISH CENTER
Buy
2:00 PM - WED 1/15
CORAL GABLES ART CINEMA
Buy
North American Premiere
Jewish Experience
Directed by Miguel Kohan
Argentina | 88 minutes | 2019
Spanish with English subtitles
Filmmaker Miguel Kohan connects memories of his Jewish creole family in rural Argentina (Jewish gauchos) with the Sephardic Diaspora originating from Spain in 1492. His voyage takes him to the jungle and for the first time in a long time, reveals abandoned synagogues and cemeteries of the Jodensavanne (Dutch for "Jewish savannah") in Surinam and the Caribbean island of St. Eustatius. From there, he travels to New Amsterdam (New York), Jamaica, and Recife (Brazil). Before venturing to New York, Kohan learns about the assistance that St. Eustatius provided the rebellious British colony later known as the United States of America, by mostly Jewish merchants at great risk to their ships. Miguel's adventures prove that, like their forbearers throughout history, Jews who settled in these remote places turned their exile into strength, learning to coexist and even thrive among the locals. The Jewish Experience is a rare trip to the 17th Century in which, along with the filmmaker, we discover a history that has been mostly unknown for two hundred years.
Director Miguel Kohan and Producers Daniel Dunkelman & Teresa Rosenfarb will be in attendance to introduce the film and participate in an extended conversation with the audience afterward.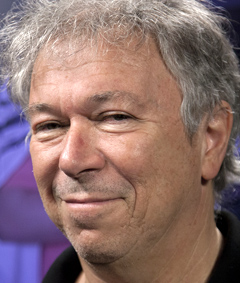 Miguel Kohan is an Argentinean director and producer. He is the founder of K Films Productions, which has produced documentaries and commercials for Universal Music, BMG, MTV, and program productions for The Sundance Channel and Frontline World, among others.
| | |
| --- | --- |
| Foreign Title | La Experiencia Judia |
| Director | Miguel Kohan |
| Countries of Production | Argentina |
| Year of Presentation | 2019 |
| Language(s) | Spanish with English subtitles |
| Premiere Status | North American Premiere |
| Runtime | 88 minutes |
| | |
| --- | --- |
| Principal Cast | Miguel Kohan |
| Sponsor(s) | Raquel & Riccardo Di Capua, and Ruthie & Leo Ghitis |