Date
Location
Tickets
8:30 PM - MON 1/13
MIAMI THEATER CENTER
Rush Line
8:30 PM - TUE 1/14
REGAL CINEMAS SOUTH BEACH
Rush Line
Southeast US Premiere
Incitement
Directed by Yaron Zilberman
Israel | 123 minutes | 2019
Hebrew with English subtitles
Israel's official Academy Award entry for Best International Feature Film and winner of the Israeli Ophir Award for Best Film, this gripping psychological drama depicts the lead-up to the assassination of Israeli Prime Minister Yitzhak Rabin through the worldview of his assassin, Yigal Amir. In 1995, Yitzhak Rabin, then Prime Minister of Israel, was assassinated by an ultranationalist, right-wing Zionist who opposed Rabin's signing of the Oslo Accords. The assassination is held to be a definitive — and infamous — moment in the struggling peace process with the Palestinians and in Israel's charged history. So much so that it has never been depicted in a feature film, until now. With a rigorous, exacting gaze, Incitement sets out to expose — through the eyes of Rabin's assassin, Yigal Amir — the motivations that led to Rabin's death. Set in the year preceding the incident, this meticulously crafted period piece embeds the viewer in the world of Amir (portrayed with an unsettling performance by Yehuda Nahari Halevi from MJFF 2016 film Wedding Doll), moving from his family home to his failed relationships to his ultimate radicalization.
Director Yaron Zilberman will be in attendance to introduce the film and participate in an extended conversation with The Forward's Editor-in-Chief Jodi Rudoren afterward.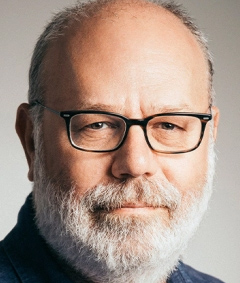 Yaron Zilberman was born in Haifa, Israel. He studied physics at MIT before turning to filmmaking. He wrote, produced, and directed the documentary feature Watermarks (2004) as well as the narrative feature A Late Quartet (2012).
| | |
| --- | --- |
| Foreign Title | Yamim Noraim |
| Director | Yaron Zilberman |
| Countries of Production | Israel |
| Year of Presentation | 2019 |
| Language(s) | Hebrew with English subtitles |
| Premiere Status | Southeast US Premiere |
| Runtime | 123 minutes |
| | |
| --- | --- |
| Principal Cast | Yehuda Nahari Halevi, Amitai Yaish, Daniella Kertesz, Yoav Levi |
| Sponsor(s) | Linda Schechter & Robert G. Berrin, and the Sandra Mordujovich Memorial Fund |
| Award(s) | Israel's entry to the Academy Awards for Best Foreign-language Film |