Date
Location
Tickets
8:30 PM - WED 1/22
MIAMI THEATER CENTER
Buy
Southeast US Premiere
Four Winters: A Story of Jewish Partisan Resistance in WWII
Directed by Julia Mintz
USA | 90 minutes | 2020
This powerful film commemorates the 75th anniversary of the end of World War II by celebrating the stories of those courageous Jewish fighters who, despite unimaginable odds, fought back fiercely against Hitler's war machine. Although the Nazis seized and murdered millions of Jews during World War II, they failed to capture an estimated 25,000 who escaped into the forests of Eastern Europe. Instead of simply hiding, these young men and women — many of them teenagers — banded together to fight back, carrying out deadly acts of sabotage, staging ambushes, and waging clandestine warfare against the Nazis and their collaborators. Featuring interviews with the last living Partisans and also using rare archival film footage, letters, historic war records, and artifacts from Partisans' personal collections, the film weaves together many strands to shatter the myth of Jewish passivity. Four Winters: A Story of Jewish Partisan Resistance and Bravery in WWII illuminates the many ways in which Jews resisted the Nazis — and honors the soulful bravery, cleverness, and leadership of the Partisans.
Director Julia Mintz and Producer Noël Raley will be in attendance to introduce the film and participate in an extended conversation with the audience afterward.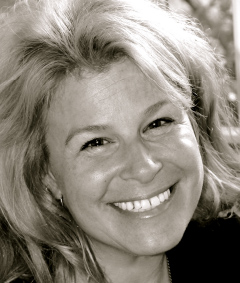 Julia Mintz is a writer, producer, and director, who has been on the producing teams for films that have won Emmy and Peabody awards. Her films have been shortlisted for the Academy Award and have premiered at the Cannes Film Festival and Sundance Film Festival. Four Winters: A Story of Jewish Partisan Resistance in WWII is Julia's directorial debut.
Director
Julia Mintz
Countries of Production
USA
Year of Presentation
2020
Language(s)
Premiere Status
Southeast US Premiere
Runtime
90 minutes
| | |
| --- | --- |
| Principal Cast | Luba Abramowitz, Frank Blaichman, Faye Shulman |
| Sponsor(s) | Cheryl & Ruben Kloda, and Hedy & Daniel Whitebook |