Date
Location
Tickets
8:00 PM - TUE 1/14
O CINEMA SOUTH BEACH
Buy
North American Premiere
Final Hour
Directed by Caglar Malli
Turkey-Greece-Spain-Portugal-Poland | 88 minutes | 2019
English, Spanish, Turkish, Portuguese with English subtitles
Is the language Ladino (Judeo-Spanish) already dead or just dying? When a language dies, does the culture which used it perish as well? Why didn't her Turkish grandparents teach or speak with her and her parents in Ladino? These are the questions that propel a young Jewish woman on a voyage of discovery in an attempt to unearth her culture, language, and roots. Her journey takes her on an emotional roller coaster as she meets the small surviving communities of Sephardic Jews in Salonika and Kastoria in Greece and discovers her ancient past in Portugal and Spain. Along the way, she finds long-lost cousins, views the actual Spanish Edict of Expulsion, and encounters many other surprises. The Final Hour depicts the centuries-long journey of Sephardic culture and the Ladino language, asking all the while: Will it survive another generation?
Producer Cem Kitapci will be in attendance to introduce the film and participate in an extended conversation with the audience afterward.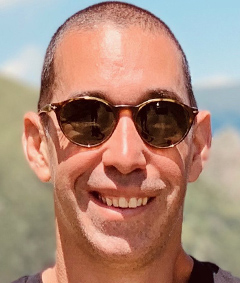 Caglar Malli received his Bachelor of Arts degree in Political Science from Istanbul University. He began his filmmaking career working in Turkish television and has produced numerous acclaimed short films that have screened and received awards at many leading film festivals, both national and international.
Director
Caglar Malli
Countries of Production
Turkey-Greece-Spain-Portugal-Poland
Year of Presentation
2019
Language(s)
English, Spanish, Turkish, Portuguese with English subtitles
Premiere Status
North American Premiere
Runtime
88 minutes
| | |
| --- | --- |
| Principal Cast | Deniz Bensusan |