Date
Location
Tickets
7:30 PM - TUE 1/14
MIAMI BEACH JCC
Buy
Florida Premiere
Dancing Dogs of Dombrova
Directed by Zack Bernbaum
Canada | 102 minutes | 2019
English and Polish with English subtitles
This endearing comedy follows estranged siblings Sarah and Aaron who arrive in Dombrova, Poland with a singular mission: to fulfill their dying grandmother's wish to bring home the bones of her favorite childhood dog. The only problem is, they have no earthly idea where to find them and her former home is nowhere to be found. They must face the challenges of an unfamiliar country, a not-so-helpful local government and their own past turmoil to solve the mystery and give their grandmother what she most desires before it's too late. Will these constantly bickering siblings manage to find the canine casket without driving each other into early graves of their own?
Preceding the screening of Dancing Dogs of Dombrova will be the Southeast US Premiere of the short film Stitching a Life: The Story of Trudie Strobel featuring the attendance of producer Cheri Gaulke.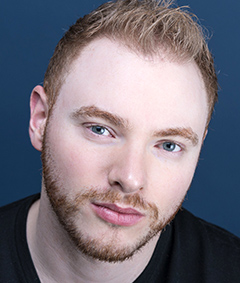 Zack Bernbaum is a Toronto based director and producer and founder of Ezeqial Productions. Dancing Dogs of Dombrova is Zack's third feature film.
Director
Zack Bernbaum
Countries of Production
Canada
Year of Presentation
2019
Language(s)
English and Polish with English subtitles
Premiere Status
Florida Premiere
Runtime
102 minutes
| | |
| --- | --- |
| Principal Cast | Katherine Fogler, Douglas Nyback, Doroftei Anis |