Date
Location
Tickets
8:00 PM - THU 1/24
MIAMI THEATER CENTER
Sold Out
Southeast US Premiere
The Other Story
Directed by Avi Nesher
Israel | 117 minutes | 2018
Hebrew with English subtitles
Two rebellious young women, one fleeing the chaos of secular hedonism for the disciplined comforts of faith, the other desperate to transcend her religious upbringing, cross paths unexpectedly in Jerusalem in this poignant drama that unfolds with the tension and intrigue of a juicy thriller. This latest film from renowned Israeli filmmaker Avi Nesher (MJFF 2011 film The Matchmaker) is an intricate web of desperate parents, rebellious children, and spouses locked in conflict. Having long ago resettled in America, Yonatan (Yuval Segal, MJFF 2014 film Zero Motivation) returns to Israel at the behest of his elderly father Shlomo (Sasson Gabai, MJFF film The Band's Visit) who is determined to keep Yonatan's daughter Anati (Joy Rieger, from MJFF 2016 film Past Life) from marrying Shachar, a popular singer who has recently swapped his infamously wild ways for that of a devoted Hasid. Meanwhile, Shlomo's marriage counseling practice is mired in an especially challenging case of two parents fighting ferociously for the custody of their child. Shlomo asks Yonatan to assist him, and as the case becomes more complex, an opportunity arises to kill two birds with one stone: might the morally righteous Anati be able to intercede in the parental feud — just as Yonatan secretly searches for evidence of Shachar's deception?
Featuring a Closing Night Party and Awards Ceremony with a reception, wine, and live music from 7:00pm-8:00pm.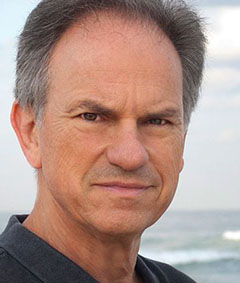 Avi Nesher studied international relations at Columbia University. One of the most acclaimed contemporary Israeli filmmakers, Avi's films have played a vital part in Israeli cinema's rise to prominence during the last decade.
Director
Avi Nesher
Countries of Production
Israel
Year of Presentation
2018
Language(s)
Hebrew with English subtitles
Premiere Status
Southeast US Premiere
Runtime
117 minutes
| | |
| --- | --- |
| Principal Cast | Maayan Bloom, Maya Dagan, Sasson Gabai, Nathan Goshen |
| Sponsor(s) | Morrison, Brown, Argiz & Farra, LLC |