Date
Location
Tickets
6:00 PM - MON 1/21
REGAL CINEMAS SOUTH BEACH
Buy
World Premiere
The Starfish
Directed by Tyler Gildin
USA | 40 minutes | 2019
This profoundly moving documentary tells the true story of a German-Jewish boy whose life trajectory was forever altered, when at the age of 10, his parents sent him and his older sisters to live with non-Jewish families in Sweden to escape Nazi persecution. As a result of the compassion of these complete strangers who opened their doors and hearts, combined with the children's own perseverance and strength, Herb Gildin and his sisters eventually reunited with their parents in America. Because he focused on building a business rather than dwelling on the past, decades went by before Herb ever opened up to his wife and children about his childhood. Once the family put the pieces of the puzzle together, they arranged a heartfelt reunion in Sweden with the remaining members of the families who had helped him and his sisters survive 60 years earlier.
Director Tyler Gildin and film subject Herb Gildin will be joined by Mark Hetfield, the president of HIAS, the organization instrumental in guiding Herb and his family to the US, for a panel discussion.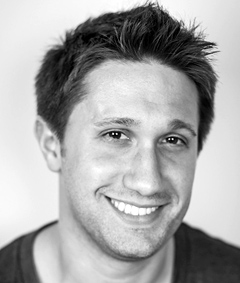 Tyler Gildin is a director and producer who served as the executive producer of the digital media publication, Elite Daily, which was the recipient of four Emmy Awards. The Starfish is Tyler's documentary feature film debut.
Director
Tyler Gildin
Countries of Production
USA
Year of Presentation
2019
Language(s)
Premiere Status
World Premiere
Runtime
40 minutes
| | |
| --- | --- |
| Principal Cast | Herb Gildin |
| Sponsor(s) | Karen & Alan Soven |