Date
Location
Tickets
7:00 PM - TUE 1/15
Aventura Turnberry Jewish Center
Rush Line
World Premiere
Sefarad
Directed by Luís Ismael
Portugal | 90 minutes | 2019
Portuguese with English subtitles
This sumptuous and absorbing historical drama recounts the story of the Jews in Portugal since 1496, when King D. Manuel prohibited Judaism. Two hundred thousand Jews fell victim to this edict and the Portuguese Jewish community as a result disappeared. 400 years later, Barros Basto, a Portuguese army captain converted to Judaism, and about twenty Jewish merchants from central and eastern Europe founded the Jewish Community of Oporto, in the north of Portugal. Soon this community was shaken by news that there were descendants of 15th-century Jews in a number of Portuguese villages. They still performed Jewish rites, convinced that they were the last Jews on earth. Captain Barros Basto started traveling from village to village, by train, on foot, on horseback, to rescue these crypto-Jews and bring them back into the fold of official Judaism. This "rescue work" failed as the Marranos were not willing to correct some of their centuries-old practices influenced by Christianity. The period of Nazism and the Holocaust brought hundreds of refugees to this city. Five centuries after D. Manuel's edict led to the mass exodus of the Jewish community, a new law promoted their return to the land they had been forced to forsake. With a sweeping look, Sefarad is a timely film that will make you reflect on the true worth of faith, love, and selfless valor.
Director Luís Ismael and Dara & Dale Jeffries, representatives from the Jewish Community of Oporto, will be in attendance to introduce the film and participate in an extended conversation with the audience afterward.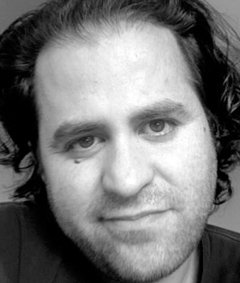 Luís Ismael is a Portuguese producer, director, and founder of the production company Lightbox, which is the largest film producer in Northern Portugal. Sefarad is Luís's fifth feature film.
Director
Luís Ismael
Countries of Production
Portugal
Year of Presentation
2019
Language(s)
Portuguese with English subtitles
Premiere Status
World Premiere
Runtime
90 minutes
| | |
| --- | --- |
| Principal Cast | Rodrigo Santos, Pedro Galiza, Ana Vargas, Gabriela Relvas |