Date
Location
Tickets
7:30 PM - MON 1/21
OVERTOWN PERFORMING ARTS CENTER
Free RSVP
Southeast US Premiere
Satan & Adam
Directed by V. Scott Balcerek
USA | 78 minutes | 2018
One day in 1986, Adam Gussow, a Jewish, Ivy League-educated harmonica player, found himself nursing a broken heart and walking down the street in Harlem, a block from the Apollo Theater. There he came upon a one-man blues band: Sterling Magee. Better known as Satan, Magee was a local legend with his heavy blues guitar riffs and makeshift percussion instruments. Word around the neighborhood was he had backed James Brown at the Apollo and cut singles for Ray Charles's Tangerine label, but no one really knew for sure. When Adam sat in on a session with Satan that day, a most unlikely blues pairing formed. From their Harlem street corner, the duo rose to international acclaim after a chance encounter with members of U2 and a celebrated debut record. Their partnership would transcend the racial tensions of a segregated city and the anxiety of a neighborhood that was becoming hyper-aware of the perils of gentrification. Twenty years in the making, Satan & Adam is a celebration of the blues, the transformative power of music, and the friendships that develop when diverse artists collaborate.
Featuring a live blues performance by local musicians.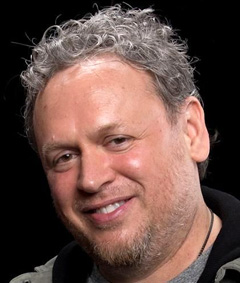 V. Scott Balcerek is a filmmaker and musician. He produced and edited More Than A Game, a feature documentary about LeBron James, which was nominated for an Independent Spirit Award. He also served as the senior visual effects editor for George Lucas' Star Wars films and Ang Lee's The Hulk.
Director
V. Scott Balcerek
Countries of Production
USA
Year of Presentation
2018
Language(s)
Premiere Status
Southeast US Premiere
Runtime
78 minutes
| | |
| --- | --- |
| Principal Cast | Sterling Magee, Adam Gussow, The Edge, Rev. Al Sharpton, Harry Shearer, Quint Davis |