Date
Location
Tickets
8:30 PM - THU 1/17
MIAMI THEATER CENTER
Rush Line
1:00 PM - SUN 1/20
MIAMI THEATER CENTER
Buy
World Premiere
My Survivor
Directed by Jerry Levine
USA | 60 minutes | 2019
Who will tell the story when the last survivor is gone? As we approach the end of the last generation of Holocaust survivors, the world is confronted by this haunting — and sadly — ultimate question. My Survivor takes a unique look at this inevitable reality by exploring the life-changing experiences of some of the five hundred University of Miami students who participated in a landmark educational initiative. This dynamic group of young adults learned about the Holocaust through the intimate intergenerational relationships they forged with members of this remarkable but rapidly disappearing survivor population. The film takes the viewer on a journey, revealing the strong and sometimes surprising emotional bonds that developed between this group of diverse students and the survivors they came to love and respect. Woven together with in-depth interviews, dramatic historic and contemporary news footage and unforgettable location filming, My Survivor tells a compelling story. It reveals how college students came to be a strong voice against Holocaust denial and hate, standing as witnesses to history and embracing the survivors' pleas that the memory and the lessons of the Holocaust live on — when the last survivor is gone.
Best-selling author and scholar Deborah Lipstadt, director Jerry Levine, executive producer Dr. Mindy Hersh, and subjects from the film will be in attendance to introduce the world premiere on January 17 and participate in a panel discussion moderated by Emmy Award-winning reporter Michael Putney.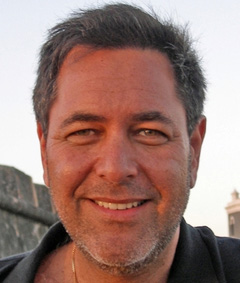 Jerry Levine is an Emmy Award-winning filmmaker, investigative reporter, and anchorman. He has been the recipient of more than sixty national film and television awards, including the coveted Columbia University duPont Award.
Director
Jerry Levine
Countries of Production
USA
Year of Presentation
2019
Language(s)
Premiere Status
World Premiere
Runtime
60 minutes
| | |
| --- | --- |
| Principal Cast | Deborah Lipstadt, Vibhu Chittajalu, Jasper Lee, Kaelyn Lynch, Hannah North |
| Sponsor(s) | Kandy Kramer & Richard Yulman |